Greece Growing More Desperate in Bailout Debacle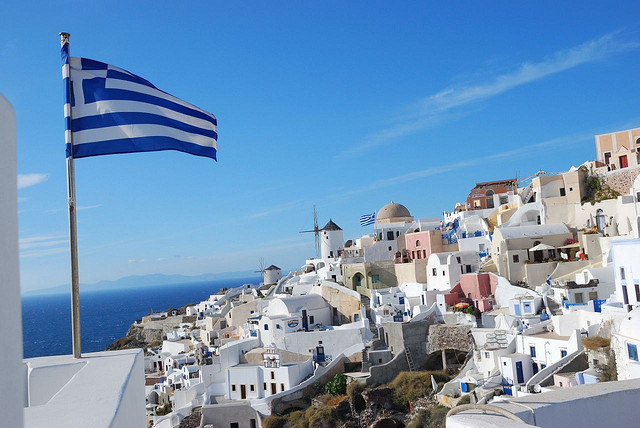 Greece is running out of "outs," as the poker saying goes, to shore up its budget and meet bailout requirements. The EU is seeing its solidarity tested.
Greece has frequently been in the headlines for failing to meet bailout terms, resulting in an ultimatum to reform or else. Doing so has not been easy for the struggling country, where a series of events has derailed all such efforts to make progress on reforms so far. Greece initially failed to auction off its state-owned energy company, attracting zero bidders, and continues to run a 1 billion euro shortfall annually on its public health insurance company.
Demonstrating exactly how entrenched the public economy is there, when Prime Minister Antonis Samaras moved to cut jobs from the state-run broadcasting company and restructure it, his coalition fractured, losing a part of the minority that made up the ruling governance.
Recently, protests have been rocking the streets in Athens, where unions are opposing the public sector cuts required for Greece to receive its bailout payments. The government currently plans to eliminate thousands of jobs en route to procuring a payment from the International Monetary Fund. The IMF requires that Greek's funding needs be met for the next 12 months, and at this point in time, they are unaccounted for.
Nikolaos Kioutsoukis, general secretary of Greece's largest union, the GSEE, addressed a crowd of protestors marching in Athens, saying, "You politicians, kowtowing to the troika, have raped our souls, destroyed our lives. Do not test our patience any longer…We are hungry, jobless and poor. We have nothing to fear and nothing to lose."
In reviewing the current set of options available to Greece, the European Commission has suggested the country use its recapitalization fund for its banks to meet its financial obligations and receive further money from creditors. The commission is one part of the 'troika' of financiers supporting Greece, the other two being the IMF and the European Central Bank.
However, this poses a bit of a problem, seeing as increased capital requirements have forced banks to hold more equity against risky assets. Since the Greek government is putting up this money, it may not be able to move it without having its banks become over-leveraged. 8 billion of the original 50 billion euros are reportedly left in the fund, and the Greek budget shortfall next month isn't exactly clear.
The German daily newspaper Süddeutsche Zeitung reported that Greece's shortfall will be 10 billion euros in August, though this figure has been disputed, and Simon O'Connor, the EU economics chief's spokesman, told reporters that the figure would be in the range of 2.8 to 4.6 billion.
With few funding options available, and internationally regarded Basel III-related rules recently taking hold in the U.S. and beyond, tapping the recapitalization fund could be the only option — albeit an unfeasible one — exacerbating an already desperate situation. Stress tests are scheduled for later this year in Greece, which will determine the capital ratios needed for the country's banks.
Don't Miss: Is the Housing Recovery Theme Getting Demolished?