Greece May Soon Find Itself in Need of a Third Bailout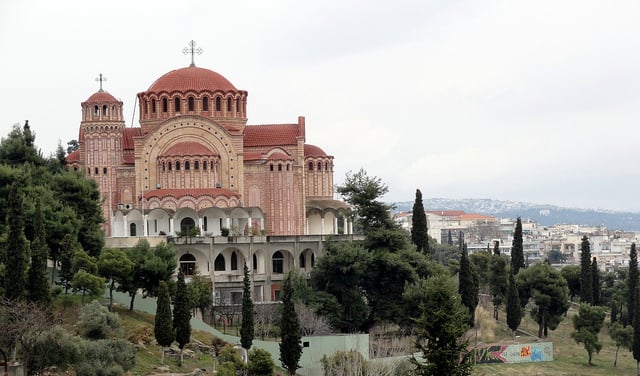 Dutch finance minister Jeroen Dijsselbloem said that Greece may soon find itself in need of a third bailout, Reuters reports. Current projections forecast that Greece will fall between 10 and 11 billion euros short of meeting its budget during the later half of 2014 with deficits likely to continue into 2015 and possibly onwards after that.
At that point, Dijsselbloem said that Eurozone countries would consider the possibility of additional aid money for the beleaguered Mediterranean country. These would come in conjunction with other forms of relief such as interest rate reductions on Greek loans, but only if Greece meets a specific set of conditions regarding their finances.
Greece has experienced one of the worst recessions in modern history with six straight years of economic contraction and an unemployment rate that soared above 25 percent and that may take as long as twenty years to return to the healthy levels of just a few years ago. The problem is especially problematic for the Greek youth, many of whom are without a job or any form of higher education.
Mario Draghi, the chief of the European Central Bank, briefly discussed Greece during the press conference after the ECB meeting today at Frankfurt, where the ECB decided to keep interest rate levels at their historic low of 0.5 percent. Draghi said that the ECB would not participate in any Greek bailout program, citing the laws under which the bank was established.
With a grim demeanor, he proclaimed that any further aid to Greece would have to be conditional, part of his skeptical, cautionary approach to rhetoric about an impending European economic recovery.
One recent bright spot for Greece was the tourism industry, which picked up this summer as the rest of the economy continued to stagnate. Tourists to Greece from Germany, Russia, the Ukraine, and even Turkey all rose, with the Greek government issuing a preliminary report stating that tourism revenues would increase by 18 percent this year compared to 2012 data.
Greece may even meet its goal of having 17 million tourists enter the country this year. While tourism does account for nearly 20 percent of the Greek economy and help to create jobs that are accessible to young people, some fear that tension in the Middle East could halt any further immediate gains for the sector.
The situation in Greece stands to figure into elections in Germany, which are to be held on September 22. Angela Merkel, though not a fan of the bailout program, had already mentioned the possibility of a third bailout while her opponent, Peer Steinbrueck, claimed that Merkel's policy amounted to little more than empty words, using catchwords such as "austerity" to blind the public to the fact that economic conditions in southern Europe have shown little real improvement.
Don't Miss: Are August Employment Gains Just What the Fed Wanted?