Greece Passes 2014 Budget as Economic Questions Linger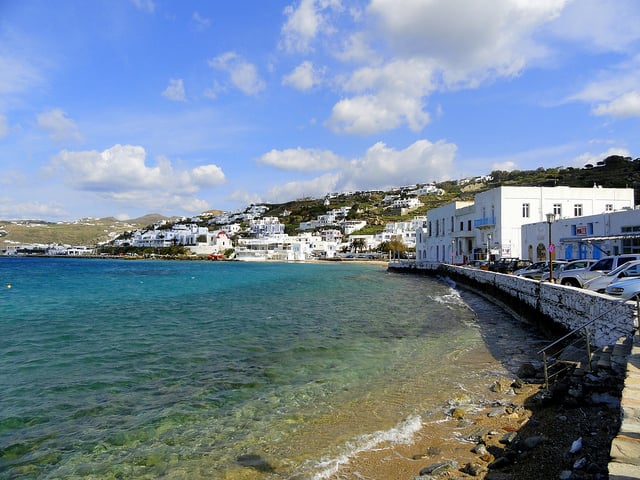 The Greek parliament has approved a budget for the upcoming year, The New York Times reports. Greece's 2014 budget, which passed the parliament by a narrow majority that was voted primarily along party lines, sets up just over 3 billion dollars in expenditures and 2.5 billion euros in tax measures that should sustain the country for another year. In a move widely anticipated by analysts, there was little debate in the Greek legislature about the budget, as political opponents will be saving up for measures that are scheduled for the coming weeks.
One of the most contentious upcoming pieces of legislation is a property tax increase that includes a measure that removes exemptions for farmers. In addition to aggravating those in the agricultural sector, the provision has incensed those in the Greek opposition party, Syriza, who have claimed that the current government's austerity programs must be scaled back. However, the Greek government and prime minister Antonis Samaras may have little other choice as to where to look for additional funding.
Greece's so-called "troika" of lenders — including representatives from the European Central Bank and the International Monetary Fund — has announced that it will not be returning to the country to resume talks with Greek officials until next January. That is, coincidentally, the exact time when Samaras has said that his country can last without further aid money. The latest installment of 1 billion euros, which was originally scheduled to be paid this October, has been put on hold over disagreements between Greece's creditors and the country's government.
One bone of contention between the two groups is a discrepancy in the Greek budget plans for the upcoming year. Despite the official budget appearing to be sound at first glance, many maintain that Greece will still be facing a financing gap of up to 1.5 billion euros during the upcoming year, a gap that the Greeks have yet to address. Other contested points include closing in on tax evaders, trimming the public sector, and pushing for further privatization of state-held assets, all issues toward which the Greek government has taken a lax approach.
Samaras has noted that Greece has finally achieved a primary budget surplus this year, which means that the country would be making money if it did not have to repay its past obligations. While this is a key step toward unlocking future financing from international groups, and it counts as a significant milestone for the country, it means little in terms of actually progressing toward exiting the country's bailout.
Samaras has also pointed to the fact that Greece is expected to return to economic growth this upcoming year as a good sign. However, not everyone agrees on the projection; the Organization for Economic Cooperation and Development has recently stated that it expects Greece's economy to contract once again in 2014. If Greece is to complete an economic turnaround, it is clear that vigilance and acumen will be needed to be kept at high levels moving into the new year.
Don't Miss: 5 Of The Biggest NFL Scandals in Recent Time.