Greece Talks with Creditors as Austerity Strikes Continue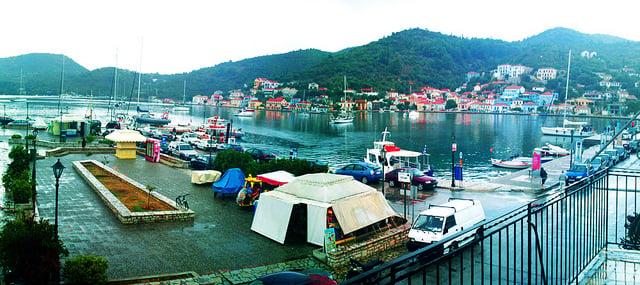 Greek officials resumed talks with representatives from the country's creditors as strikes continue to rock the public sector, BBC News reports.
Present in Athens were representatives from the European Commission, the International Monetary Fund, and the European Central Bank, as well as Greek Finance Minister Yannis Stournaras. After several hours of meetings Sunday, the group will continue with negotiations throughout the week. On the table is Greek economic progress and the effectiveness of austerity measures, possibly unlocking an additional 1 billion euros' worth of aid on an immediate basis.
Stournaras emerged from the first meeting optimistic, with rumors indicating that the group was close to coming to a consensus on Greek economic data that would indicate a primary budget surplus in 2013 as well as positively revised growth forecasts for 2014, according to Reuters. Meaning that Greece would be in the black if not for debt repayment, this represents a significant step in turning around Greek finances as well as a major benchmark in lending agreements.
Even if Greece is able to fulfill its requirements for potential additional funding, that does not mean a projected 10 billion euro to 11 billion euro shortfall expected to be coming in late 2014 will be covered by international organizations without complaint. Even though the Greek government has promised that no more austerity measures will be taken toward the public sector — which has already seen job cuts well into the thousands with corresponding pension cuts for those who have kept their jobs — some have speculated that Athens may be unable to avoid further cutbacks if demanded by its lenders.
Public sector workers, represented primarily by the union Adedy, announced a fresh wave of strikes planned this week to coincide with the visit. High school teachers and local council workers are set to leave work Monday, with other public officials following suit Tuesday. This comes after teachers and doctors went on strike last week in protest of austerity measures they feel have been too drastic and that have left many average Greeks languishing in poverty with little upward mobility.
One concern for Greeks has to do with elections that were not even held in their country: Angela Merkel, often visualized as the chief driving force behind the staunch austerity program that Greece has been subjected to, won a third term as chancellor with a resounding victory in Germany this weekend. However, she faces the prospect of forming a coalition with either the Social Democrats or the Greens, which may force her to temper her stance toward the Greeks in the coming years.
Don't Miss: CBO: We Have a Tax Problem, Not a Spending Problem.