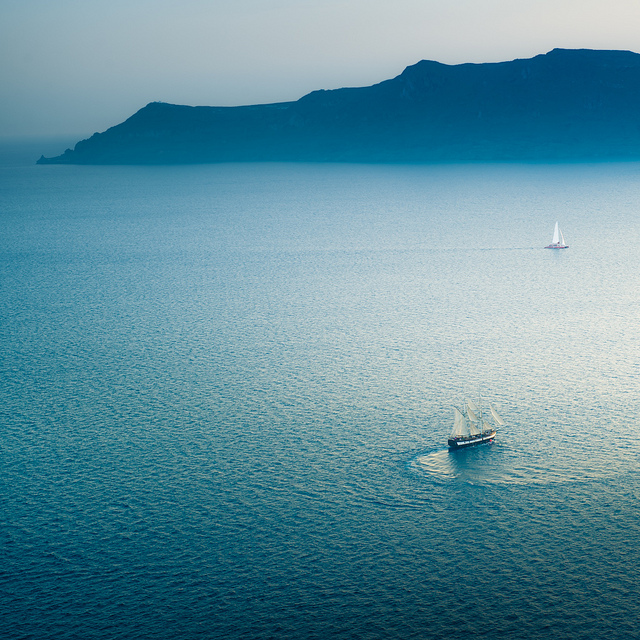 In a recent interview with Bloomberg Television, Greek finance minister Yannis Stournaras discussed the current precarious state of his country, though if you were to go by his te
nor during the interview, things aren't that shaky.
Stounaras was pressed by the hosts on several occasions on the state of debt, restructuring, and the prospects of Greek reform. On all accounts Stounaras sounded optimistic, perhaps to the point of disregarding the dangerous state of Greece. The finance minister also touched on the current state of tax collection in Greece, which remains comical at best, and talked up current efforts by the government to rake in cash it feels that its owed.
Commenting on the state's feeble tax revenue collection, Stounaras said, "We monitor this situation very carefully. We have become very tough with those that do not issue invoices. Last night, we have closed down a major restaurant in northern Greece. We will continue doing so. So everybody has to abide by the rules."
The situation seems to be a lose-lose for the country, which is in desperate need of both tax revenue and enterprise. It is also beset with a culture that feels it is better to avoid paying taxes, according to George Samothrakis, an Athens-based accountant specializing in Greek tax law. Highlighting this problem in an interview with The New York Times, Samotharkis's comments issue an awkward contradiction for the Greek people. On the one hand, protests in Athens make the opposition to public sector cuts and the socialist government palpable, yet high tax rates and a bureaucratic system of collection have repulsed people from even paying them. According to the NYT 19 million euros out of 13 billion owed has been collected in the last 2.5 years. Closing down businesses and putting people in jail is unlikely to be the answer, as effectively both of these options end up costing the state money.
The answer for Greece lies in its ability to reform itself, make its economy competitive, and continue to reduce its debt — something which Stournaras seemed at times overly confident about. When pressed on what the plan B would be should the country's current efforts to reform fail, he said only that, "There's no plan B. Everything has been agreed in the euro group. If you go back to the euro group decisions towards the end of last year, all the necessary ingredients of our solution are there. So we have a very good working relationship with the troika, with our partners in the euro group, and I do not envisage any problem at the moment. The fiscal situation has been improved tremendously. We have improved our structural debt by 13% of GDP in the last three years. So this is a very great achievement and markets have taken notice of this."
Yet markets have also taken notice of the weak business climate, massive unemployment, and debt that still tops 100 percent of GDP in the struggling country, and lending in Greece and the rest of the European periphery remains weak. Despite Stounaras's confidence, Greece has a long road to travel before the worst is behind them. While he is confident of growth next year, the 1 in 4 Greek citizens out of work aren't so sure that it's as imminent as he does.