Greek Survival: New Bailout Money Incoming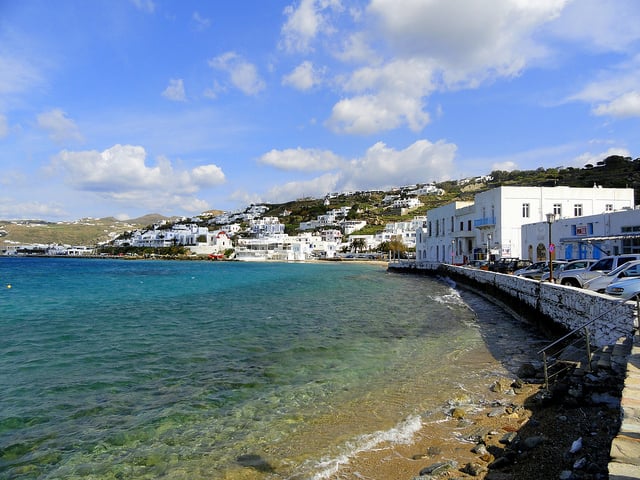 Amid mixed messages from the United States and Germany, Greece has found its way to another round of funding, as 2.5 billion euros were released to the struggling country contingent upon "national approval procedures."
United States Treasury Secretary Jack Lew was in Greece recently to discuss the economic state of the country and provide encouragement, and his remarks there contrasted with the tone coming from the Greek people's frustrated German counterparts. While Lew did tell the country to continue on the path of reform, he warned against an abundance of fiscal consolidation, citing the close economic ties between the two continents.
However, some in Germany remain skeptical that anything other than a resolution to the country's poor finances will solve the problem. German Vice Chancellor Philipp Roesler said Wednesday in an interview with Bloomberg that the debt burden needs to be cut, and measures that encourage growth undertaken. "The debt in Greece is still huge and shows that they still have a long way to go," he said, adding that, "Nevertheless, a shortcut wouldn't be the solution, it would make the way only longer." The shortcut Roesler is referring to is another write down of Greek debt, something which the German government has ruled out.
Roesler also commented on the printing of money, something which he doesn't feel is helping economies. The most notable policy generating cash for economies has been the United States' quantitative easing program, which could be on the way out next year. The Federal Reserve under Ben Bernanke has purchased large amounts of assets in the form of bonds and mortgage-backed securities, keeping markets highly liquid. The possible reduction of this has sparked fears that growth in struggling countries and emerging markets could slow, as the easy cash from the central bank often made its way into more remote parts of the world.
However, while massive easing efforts have driven markets to record highs, the ramifications on growth have been less clear. Lending in weak countries like Spain and Greece remains weak, despite both easing and low interest rates, and the International Monetary Fund is subsequently encouraging Spanish banks to cut dividends and issue new shares to raise capital for lending.
Capital rules have also factored into the pace of lending and growth, as some British banks, despite heavy debate there, have said that higher capital reserve ratios could force them to cut back on lending. The IMF's recommendations to Spanish banks were made in part so that they could both comply with the tough regulations, while acting to get money into the economy. Greece is slated to receive 1.8 billion euros from the IMF as a part of its bailout.