Greek Unemployment Remains Startlingly High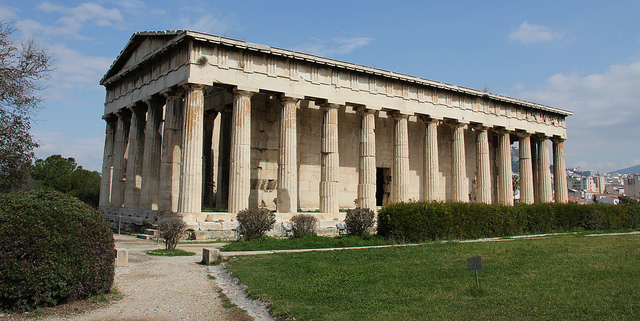 Unemployment in Greece continues to nudge higher even amid talks of a recovery setting in for the country, Reuters reports. According to the official data provided by Greece's statistics office, the unemployment rate for September of 2013 was 27.4 percent, a slight increase from the previous two months' value of 27.3 percent. This is up nearly 1.5 percent on an annual basis, though a bit below the record highs that were recorded this May.
Many seeing the data have chosen to view it in a positive light, saying that it represents a stabilization in unemployment rates more than anything else. Chalking up the slight increase to extraneous factors, they instead focus on the fact that the jobless rate appears to have plateaued over the course of the past few months. This would indicate that Greece has reached a sort of steady state from, which it can then prepare to make adjustments as the economy recovers. However, there is still contention over whether the Greek economy will return to growth in 2014 or whether it will continue to stay in the red.
Diving deeper into the statistics does reveal some trends that support the optimistic point of view. While the number of unemployed increased from August to September of this year, so did the number of employed. This means that, while more people are out of work and looking for jobs, there are also more people who have jobs. The economically inactive, people who do not have a job and who are not looking for work, is a group that decreased in size both on a monthly basis and an annual level this past September in Greece. This is good news because it indicates that at least some Greeks are trying to get back to work.
The pickup in the tourism industry may have something to do with increased levels of employment. With this year marking a revitalization in numbers of tourists visiting the country, there are additional funds flowing into Greek borders and there are jobs that are created to service the needs of tourists. Often times, those jobs are available for young people or unskilled workers, two categories of people that have suffered greatly during the recent Greek downturn. However, there is some concern that the replacement of western European tourists with those from eastern European countries could decrease the amount of money that the industry can harvest.
According to the official statistics, the youth unemployment rate sits at nearly 52 percent. With rates not looking to decrease anytime soon, many in the country are simply accepting that joblessness will have to be a way of life until a recovery can set in on a more longer-term time frame.
Investing Insights: Is JPMorgan Chase Well-Positioned for the Future?