Green Mountain Swallows Gains Even in Crowded K-Cup Market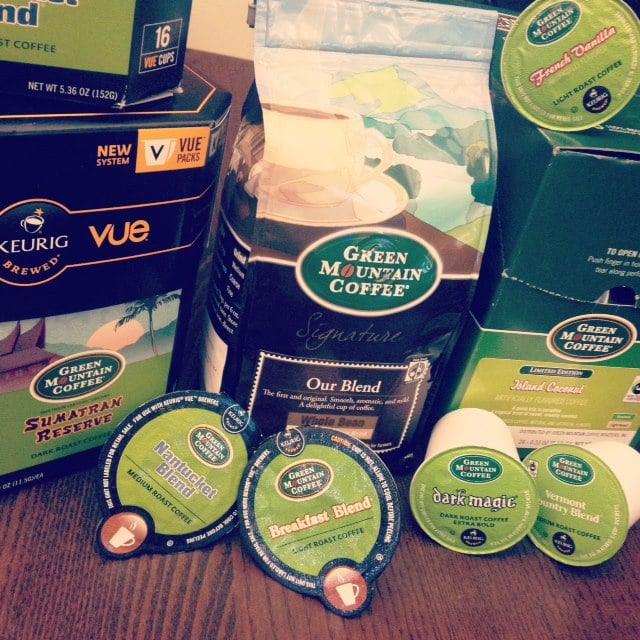 Do you want to know the secret to Green Mountain's (NASDAQ:GMCR) K-Cup business? It realizes gains whether or not its respective pods are the ones enjoying newly found popularity.
When the Keurig coffee machines first hit the market, Green Mountain K-Cup pods were the ones most frequently getting their brew on, no questions asked. These days, the pods don't enjoy as much of a monopoly over the market, but Green Mountain still isn't complaining. Why? Many of the most popular brands are actually owned or sold by Green Mountain, so the Waterbury, Vermont-based company is still reaping the benefits when their partners' respective K-Cups get sold in high frequencies.
Bloomberg highlighted that reality in its report Friday and explained that Green Mountain owns or sells a number of the most popular K-Cup brands — from Donut House to Revv — and therefore, it still enjoys a trust over many K-Cup sales. Even those partner brands that Green Mountain doesn't own, such as Newman's Own, helps boost the company's business because Bloomberg reports that Green Mountain pays royalties to a brand to produce and sell pods with a different label, or as is the case with Starbucks (NASDAQ:SBUX), Green Mountain supplies K-Cups to the coffee chain, and Starbucks handles the retailing. Pretty nifty deal, right? No wonder spokesperson Katie Gilroy says, via Bloomberg, "We're indifferent as to whether we're selling our own brand or a licensed pack."
It's a good thing that Green Mountain has managed to secure such a handle on the K-Cup market, because dozens of new brands are certainly popping up, and the company's K-Cup pods are no longer the obvious favorites. Rather, more and more consumers are flocking to Starbucks and Folgers labels to get their early morning caffeine fix, and Starbucks has especially enjoyed the gains it has realized from its expanding grocery business. Earlier this year, Bloomberg points out that the coffee chain's chief operation officer, Troy Alstead, deemed K-Cups "an important driver of our long-term growth," and we can see why, considering the news that unit sales of Starbucks K-Cups at grocery stores grew 47 percent in the 12 months ending January 26. Starbucks is now the No. 2 two-single-serve brand, coming up right behind Green Mountain, and right in front of Folgers. The other brands that make the top 5 list, based on year-over-year unit sales growth, include those taken under a private label and Donut House.
That brings us to our next point about the newcomers with private labels that Green Mountain actually doesn't own or sell. It works its way into the mix, too, and become the company's real competitors. These companies provide healthy competition for Green Mountain in the market space, but the problem is, Green Mountain has been successful at taking over the manufacturing for many of those brands, calling it "converting," and Bloomberg reports that the company expects the unlicensed share to begin declining later this year. Enter: Green Mountain's revived monopoly over the K-Cup Market. As of now, unlicensed packs' expansion is set to hit 14 percent by year-end, up from 7 percent in mid-2013, but if Green Mountain has anything to say about it, those expansions will see a conversion soon.
More From Wall St. Cheat Sheet: