Groupon Ex-CEO Records Business Motivational LP and 2 More Heavily Traded Stocks to Follow
Groupon (NASDAQ:GRPN): Current price $6.98
The former Groupon Chief Executive Andrew Mason is perhaps going for a Grammy as he records an album of "motivational business music." On his blog, Mason reported that he recently spent a week in Los Angeles, and while he was there, cut a collection of seven songs called "Hardly Workin'." The former exec said that his idea is to present business wisdom to younger people, and that the songs could help them master concepts that are crucial to becoming productive and effective employees. Mason also remarked that many of Groupon's employees are younger, with many having little familiarity with business.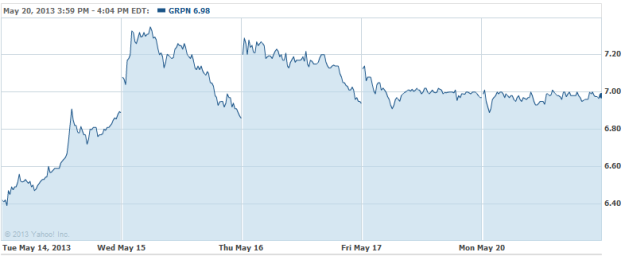 NetApp (NASDAQ:NTAP): Current price $37.19
In late afternoon trading, shares are down by 1.68 percent, in advance of Tuesday afternoon's fiscal fourth quarter report, following Jayson Noland at R.W. Baird downgrading NetApp from Neutral to Underperform, with a price target at $34, noting that although the report might prove "OK," the firm faces several challenges. Noland wrote, "We are not advocating a short position in front of the quarter due to the possibility of a positive investor reaction to opex rationalization or shareholder friendly use of cash. We do recommend investors take profits on recent upside or potential strength."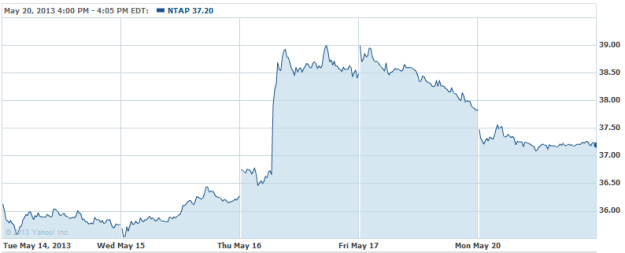 Clearwire Corporation (NASDAQ:CLWR): Current price $3.26
Clearwire is trading above Sprint Nextel Corporation's (NYSE:S) $2.97-per-share takeover offer on the day before investors meet to vote on the deal (Tuesday), which could be an indicator that shareholders expect sweetening of the terms at the last moment. In early trading, Clearwire rose by 0.6 percent to $3.22 at 9:57 a.m. in New York, after an 11-percent gain thus far in 2013. This places shares 8.4 percent above Sprint's buyout bid, which will go before investors at a meeting Tuesday morning, barring unexpected changes.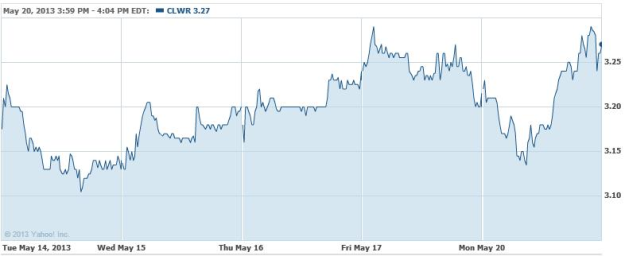 Don't Miss: Netflix Explodes As Epic Display of Hubris Fades Away.