Groupon Hires Amazon VP Schwietzer for Operations and 2 Other Hot Stocks to Watch
Groupon Inc. (NASDAQ:GRPN): Current price $11.87
It was announced Thursday that the online discounts site Groupon Inc. has recruited Amazon's Vice President, Robbie Schwietzer, for its Prime frequent-customer operation as senior vice president of operations. Groupon also reported the hirings of the daily-deal site Hopscotch founder, Lisa Kennedy, to be the chief of the Groupon Reserve division; the former Angie's List executive David Kerr to lead a new business centered on home services; and Hoke Horne, who was formerly with Juniper Networks, as vice President of global commercial finance.

Facebook (NASDAQ:FB): Current price $49.87
Macquarie continues to perceive Facebook as a top pick with its Outperform and raised its price target from $49 to $62. The firm said that Facebook continues to get traction in mobile and that new statistics on Mobile App Install Ads show that growth is strong and could lead to a third-quarter mobile ad revenue upside. Macquarie also said that there have been 145 million installations from App Install ads in the year to date, and the advertiser base has growth to 8,400 from 3,800 quarter-over-quarter.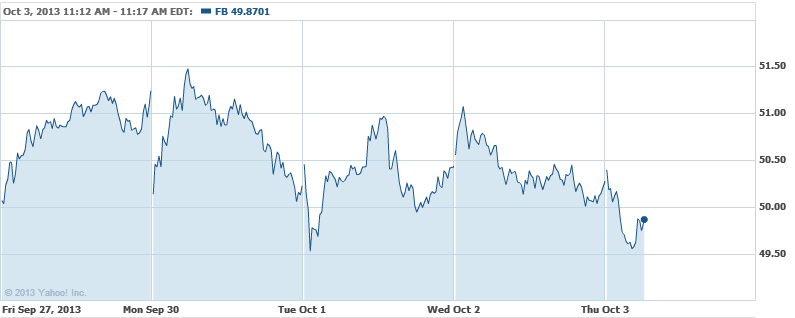 J.C. Penney Company, Inc. (NYSE:JCP): Current price $8.61
Fitch Ratings has downgraded The iconic retailer on expectations of it spending more cash this year than was forecast previously. The rating firm lowered Penney's issuer default ratings to junk status of CCC from B-. Fitch expects that J.C. Penney will spend between $2.8 and $3 billion in cash in 2013, which is a billion dollars over its May forecast. Furthermore, to obtain cash the company, it would offer around 96.6 million shares.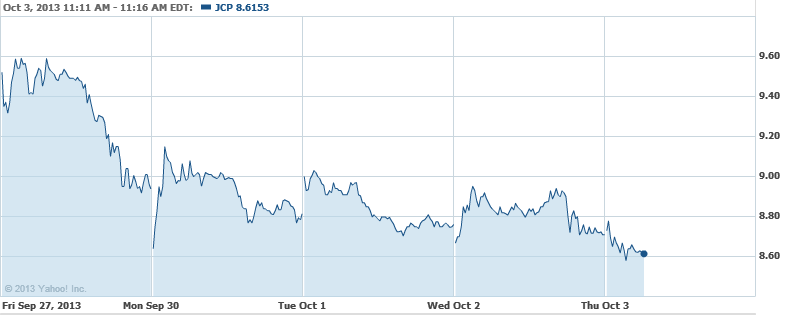 Don't Miss: Qualcomm: Apple Chip Is a 'Marketing Gimmick'.