Groupon is Slipping and 2 Hot Stocks to Watch
Cisco Systems (NASDAQ:CSCO): Barclays Capital hardware analyst Ben Reitzes decided to keep its Overweight rating on Cisco Systems shares and raised his price target to $27 from $24, as it claims that the stock is "emerging as the next way to play a theme we call the 'industrialization of tech." Reitzes's note follows Cisco's statement that it would hike its quarterly dividend 21 percent to 17 cents from 14 cents.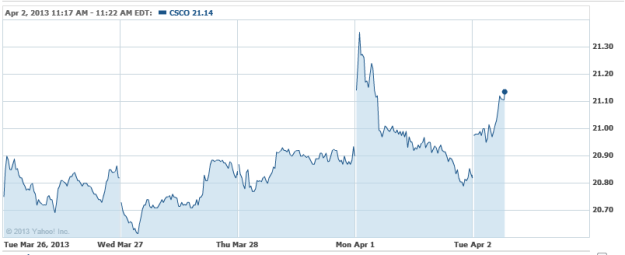 Facebook (NASDAQ:FB): The company's Chief Operating Officer Sheryl Sandberg is scheduled to be questioned in a lawsuit that argues that seven technology companies broke antitrust laws via an agreement to not recruit from each other, Bloomberg reported. U.S. District Judge Lucy H. Koh in San Jose, California, issued a ruling that allows a deposition to take place around April 23. Google (NASDAQ:GOOG), Intuit (NASDAQ:INTU), and Apple (NASDAQ:AAPL) are all defendants in the case.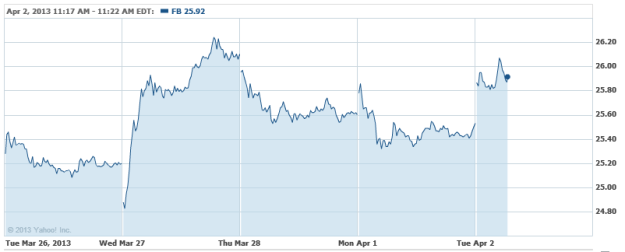 Groupon (NASDAQ:GRPN): Groupon fell over 6 percent dropping $5.57 per share early on Tuesday as UBS analyst Eric Sheridan began coverage of the online daily deal company with a sell rating and price target of  $4.40 per share. According to Sheridan, he based his view on Groupon on the fact that the company "has a largely unproven business model, a wide ranging global business mix in transformation, and is undergoing a management change." In late February, Groupon decided to fire Chief Executive Andrew Mason and had begun to search for a new permanent CEO.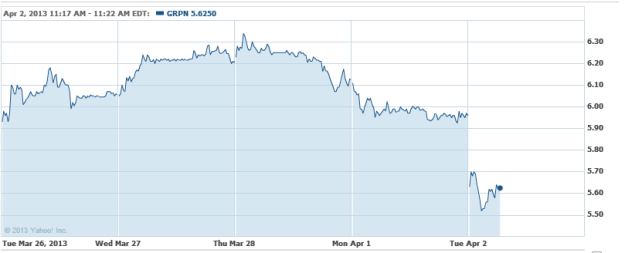 Investing Insights: Will Research In Motion Surge Higher?