Groupon Scores Its Own Deal With Biggest Holiday Weekend Ever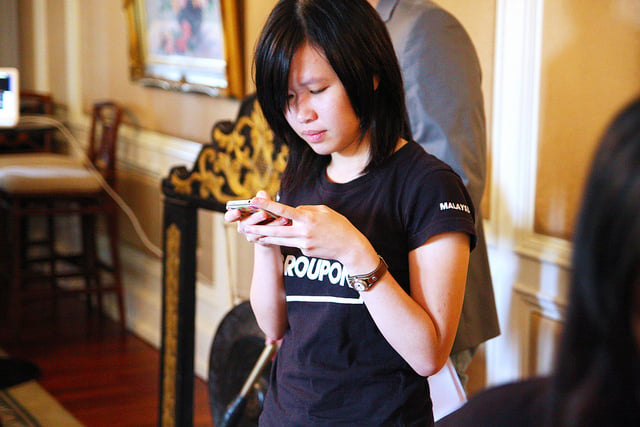 Consumers weren't only flocking to Wal-Mart (NYSE:WMT) and Amazon.com (NASDAQ:AMZN) this past week during the post-Thanksgiving shopping extravaganza, they were also taking Groupon's (NASDAQ:GRPN) website and daily deals app by storm, helping the company achieve its biggest four-day weekend of sales since its launch in 2010.
According to Seeking Alpha, the 2013 Black Friday and Cyber Monday were the two biggest days in North America in Groupon's history, and for the full four-day weekend as a whole, sales were up nearly 30 percent compared to 2012. The Chicago, Illinois-based daily deals website celebrated its fifth birthday early last month with a website redesign, and CEO Eric Lefkofsky now attributes at least some of Groupon's Black Friday success to its new and improved web page and more appealing company setup. He explained that, "With our redesigned website and mobile apps with integrated search, it's easier than ever to explore our marketplace. And with more than 50 percent of our transactions coming from mobile, we've become a necessity this holiday season for customers when they want to buy just about anything, anytime, anywhere."
Groupon's new website makes it easier for users to secure the deals they need and search and browse for the offers they want. Now, customers can not only browse updated offers, but they can also receive suggestions from Groupon based on previous purchases and reported interests. This helps the company effectively cater to each of its different users, and especially during the holiday season, it provides the guarantee that gift givers can shop for friends and family while also scoring a deal without anyone else having to know about it.
Seeking Alpha reports that the top sellers on Groupon's website and (new) mobile app include toys, electronics, and home goods. Overall, about 55 percent of North American transactions were completed on mobile devices over the four-day weekend, and that means good things for Groupon, considering it also launched a new app along with its website. The app not only allows users to secure deals from their mobile devices — a platform more and more consumers are now taking advantage of — it also has the ability to follow customers where they travel, helping it more accurately suggest deals for each of its users.
The deals site now reports that more than 50 million people in 43 countries worldwide have downloaded the Groupon app, and the company is currently registering more transactions than ever. With the shortened holiday shopping season and deflated consumer sentiment, it is clear that shoppers are now ready to employ all the help they can get to drive down prices and shop with ease, and Groupon is more than happy to come to their rescue.
Don't Miss: Twitter May Be Expensive, But Goldman Says Buy Anyways.