Groupon Soars on Upgrade, Cempra Craters on PO, and 3 More Hot Stocks
Groupon (NASDAQ:GRPN): An upgrade to Buy from Hold courtesy of Deutsche Bank has sent shares of Groupon on a tear, up over 12 percent. The bank adjusted its price target from $6 to $10 on the company, which should be in a position to grow billings 20 percent or more on the transition to a pull strategy, marked by further traction in mobile and SEO/SEM, which should result in up to 30 percent upside to 2015 consensus EBITDA in a bull case, according to Deutsche.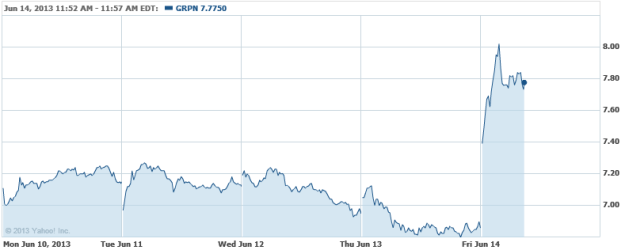 Cempra Holdings (NASDAQ:CEMP): Shares are tanking over 13 percent, following the announcement that of a proposed public offering made on Thursday. The proceeds from said offering will be used towards the "Phase 3 clinical trial of solithromycin in community acquired bacterial pneumonia."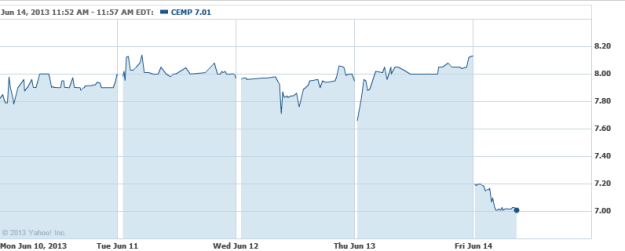 Broadcom Corp. (NASDAQ:BRCM): Before the launch of its 4G baseband chip in 2014, Broadcom is initiating a refresh of its 3G baseband chip, the BCM23550, which will be powered by a quad-core processor running at 1.2GHz, and feature VideoCore multimedia and an integrated HSPA+ cellular baseband that provides enhanced, power-efficient features for entry-level smartphones, a market seeing incredible growth in emerging economies.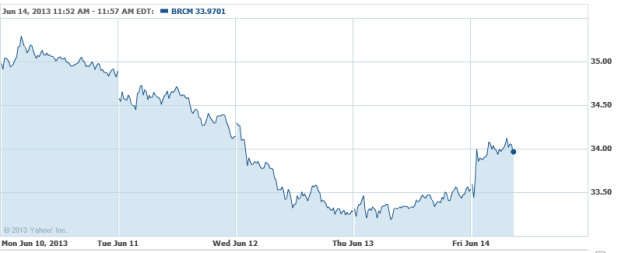 Herbalife Ltd. (NYSE:HLF): California representative Linda Sanchez has asked the Federal Trade Commission to investigate Herbalife, on the basis that the company "operates a well-disguised pyramid scheme that victimizes "our country's most vulnerable populations," pointing out allegations that Herbalife's independent distributors are compensated more for recruiting new distributors than for sales.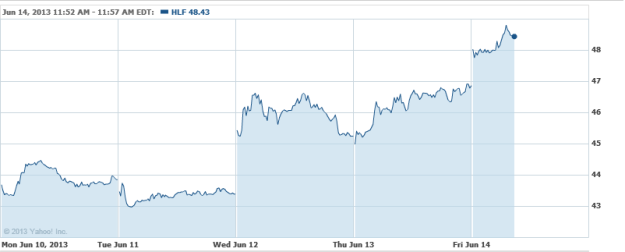 Kraft Foods (NASDAQ:KRFT): The company has announced that it will be creating two standalone units, supposedly for reporting purposes. The products will be broken into Meals and Desserts (Cool Whip, Jello-O, Kract Mac & Cheese) and Enhancers and Snack Nuts (Miracle Whip, Grey Poupon, Good Seasons, A-1 steak sauce).

Don't Miss: More EU Anti-Trust Allegations For Google.