Groupon Will Purchase Ticket Monster and 2 Other Hot Stocks to Watch
Groupon Inc. (NASDAQ:GRPN): Current price $10.22
On Friday, the online deals maker Groupon said that it will acquire Ticket Monster from LivingSocial in a transaction that should close in the first half of 2014. The purchase price is $260 million, as much as $160 million of which will be paid in Groupon's class A common stock. Ticket Monster is being described by Groupon as "a leading provider of product, local and travel offers in Korea," also mentioning that its annual billings surpass $800 million with over 4 million active customers. The buyer said that the Ticket Monster brand name and its management team will remain following the closing of the transaction.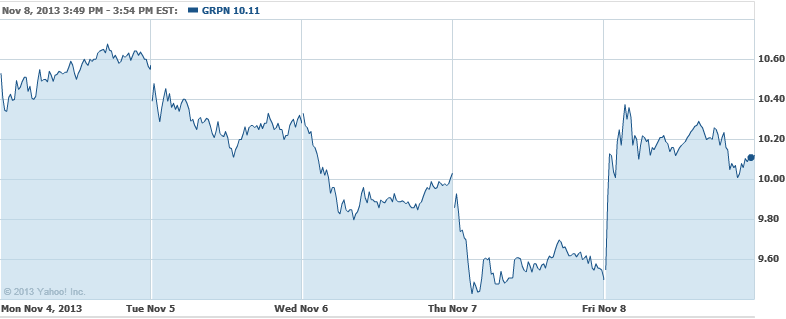 Sanofi (NASDAQ:GCVRZ): Current price $0.82
United States regulatory officials are raising the red flag concerning "multiple serious and potentially fatal safety issues" in patients who were given Sanofi's new multiple sclerosis drug Lemtrada, driving uncertainty as to whether it will be approved. FDA staff said in a report prepared prior to a November 13 advisory panel that the risks might be too high to justify approval, unless the drug indicated "substantial clinical benefit." Lemtrada, or alemtuzumab, is given by an intravenous drip for five days and for three days one year late. It was created to re-program the immune system.

Nokia Corp. (NYSE:NOK): Current price $7.52
It was announced Friday that preorders for the new Nokia Lumia 1520 will be offered at all Microsoft retail store locations, and also through MicrosoftStore.com. The Lumia 1520 is immediately available for preorder, and will appear on store shelves and the online store on Friday, November 22. Nokia shares are down slightly in heavy volume.

Don't Miss: October's Job Growth Blew Estimates Out of the Water.