Growth, Austerity, and Reform: No Shortage of European Struggles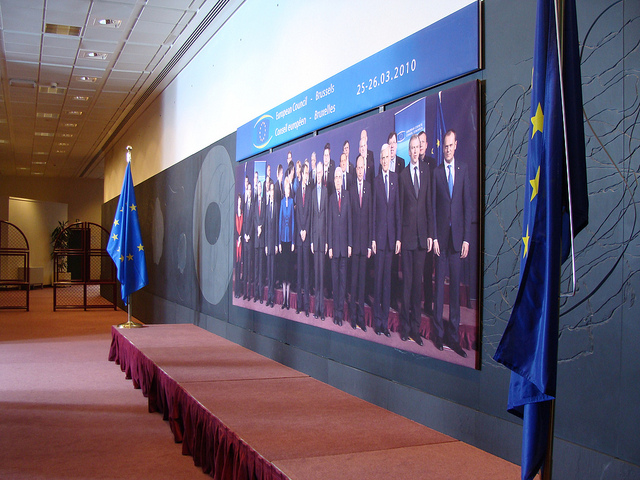 European Central Bank Executive Board Member Joerg Asmussen is pushing for further fiscal consolidation among debt-laden European countries, citing the dual pains of joblessness and high national debts endangering this generation of European youth.
Amid terrible economic performances across the currency bloc, youth joblessness and high debts in countries like Greece and Portugal continue to hamper European growth. Youth unemployment in southern Europe has prompted the "lost generation" designation for young people under 25 years old, as their bleak prospects for self-improvement in the down economy could jeopardize career prospects for life.
Greece's debt problem remains substantial, as it's racing against time and limited options in order to shore up a budget shortfall for the coming year. It's not clear exactly how much that shortfall will be next month, when the country faces crunch time.
Estimates range from just more than 2 billion euros to 10 billion euros. If the government does not fund itself, the International Monetary Fund will be unable to issue the next round of bailout payments for island nation, since the IMF's rules for lending require the government to be fully funded a year in advance to receiving money. Coupled with youth unemployment of over 50 percent, Greece represents the crux of the problem Asmussen was referring to when he spoke at a panel discussion in Vilnius.
Specifically, Asmussen said: "We need to continue to focus on sound fiscal policies. The debate on austerity versus growth is a completely wrong debate. We cannot leave the young generation with the double burden that at the one hand they have no job and on the other hand they have to pay for the debt level they inherit."
These comments are a bit different in tone from both UBS Chairman Axel Weber's remarks earlier this week and IMF head Christine Lagarde's ongoing rhetoric about the perils of too much budget cutting.
Weber pointed out a larger problem in Europe when he spoke to Bloomberg this week, noting that European policy's effectiveness has passed its peak, and competitive, more fundamental economic restructuring must take place for Europe to survive in the global marketplace.
"European policymakers need to enact further reforms and need to work on generating dynamics," he said to the publication, adding: "Monetary policy has reached the limit of what it can do. Fiscal policy has probably also reached a limit and that's where I think the Europeans now really need to enact those growth agendas."
Lagarde, for her part, has also chastised the budget slashing around the globe, specifically in the U.S., where she feels the sequester has stifled job growth this year.
Don't Miss: High Mortgage Rates? Hedge Fund Manager Still Says 'Buy a Home'.