Growth of Pay TV Will Keep Rising in Emerging Nations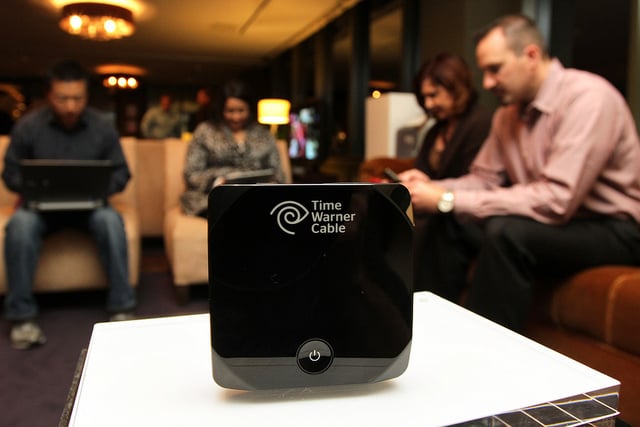 The demand for cable, satellite, and telco pay-TV services from companies like Time Warner Cable (NYSE: TWC) is rising rapidly in emerging countries such as Brazil, Russia, India, and China but dropping substantially in North America, according to a recent report.
Infonetics Research has released a report that indicates it is the up-and-coming economic powers that are boosting global revenues in cable, satellite, and pay-TV services. According to the report, revenues reached $287 billion worldwide in 2012, a 10 percent increase over 2011, and the number of subscribers climbed 7 percent to 750 million.
However Jeff Heynen, principal analyst for broadband access and pay-TV at Infonetics, said the market, particularly in North America, was still continuing to evolve as a result of various competitive and technological pressures. "Incumbent multi system operators including Comcast Corp. (NASDAQ:CMCSA), Time Warner Cable, and UPC Cablecom are introducing new services, like home automation and multi-screen video to reduce subscriber churn and generate top-line revenue growth, in addition to deploying new technologies to lower the capital expenditure required to deliver broadcast video." The research firm's report also highlighted that satellite is expected to collect 40 percent of all pay-TV revenue by 2017.
Within the next two years many packet-optical equipment providers want their transport providers to confidently be able to provide 400G networks as opposed to the current 100G. Heavy Reading Components Insider reports that the scalability of packet-optical networks is a big factor in their increasing adoption. Research analyst for Heavy Reading Components Insider and author of the report, Simon Stanley, said packet optical transport is now widely used by carriers across their networks. "It brings the advantages of synchronise optical networking, synchronous digital hierarchy, dense wavelength division multiplexing and packet-based networks, delivering a scalable and resilient transport infrastructure."
Stanley added that semiconductor components are key to the continued success of packet-optical transport networks."Vendors have developed highly integrated system on chip solutions at 10 Gbit/s, 40 Gbit/s and now 100 Gbit/s, supporting a complex mix of interfaces, functionality and performance. Using these solutions, telecom equipment manufacturers can develop highly integrated reconfigurable optical add-drop multiplexers, pop on the pop and micro one time programmable systems that address carriers' requirements."
According to a report produced by Pyramid Research, Russian operators are rolling out so much fibre and long-term evolution that digital subscriber line will be surpassed in the near future. Pyramid Research said in its report that Russia is developing a national broadband plan, which will likely boost fibre uptake. The research firm predicts that fibre's share of the country's fixed broadband market will grow from 43 percent, or 10 million, in 2012 to 59 percent, or 20 million, by 2017.