GSK Under Criminal Investigation in Britain: Will It Affect Share Price?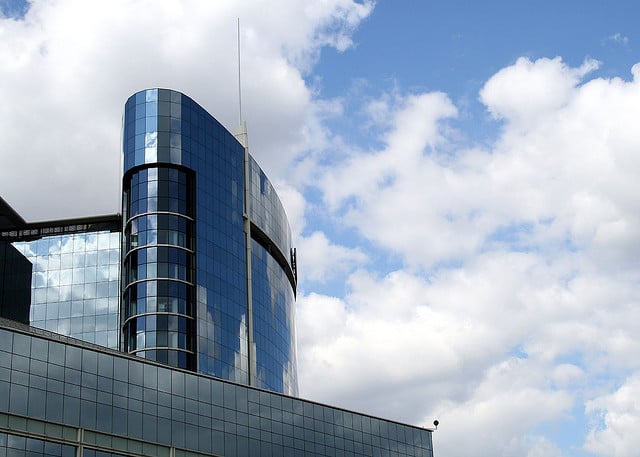 In an escalation of previous charges facing the company, GlaxoSmithKline plc. (NYSE:GSK) is now facing a criminal investigation from Britain's Serious Fraud Office. The company is already facing fraud allegations in several countries. The SFO said in a statement released on Tuesday that it "has opened a criminal investigation into the commercial practices of GlaxoSmithKline plc and its subsidiaries."
The news follows reports that GSK's China Exec will face jail time after the Chinese government found him liable for charges of corruption and bribery. The company has faced several similar investigations in China, Poland, and the Middle East. Earlier this month, GSK's former head of its China unit, Mark Reilly, along with two other top executives were charged with ordering employees to bribe healthcare workers; the charges carry a maximum sentence of life in prison, according to FiercePharma.
The Serious Fraud Office as well as GSK, have declined to offer any additional information on the subject of the new investigation, and the BBC reports that GSK refused to comment on whether the SFO investigation was connected with any specific incident in particular; the investigation is in response to an apparent violation of a U.K. law which states it is illegal for companies to bribe government employees, even while conducting business abroad. The U.S. enforces similar legislation, known as the U.S. Foreign Corrupt Policies Act.
In response to the new criminal investigation in Britain, GSK released a statement on Tuesday announcing, "GSK is committed to operating its business to the highest ethical standards and will continue to cooperate fully with the S.F.O."
Were the company found liable of corruption through the SFO investigation, it's possible that it would also have to face discipline from the U.S. as well, since both countries have laws forbidding such practices. There's also a possibility that an American criminal investigation will follow on the heels of SFO's announcement.
Bloomberg has noted that it's unlikely that the SFO was eager to open an investigation against the British company, "I rather suspect that they've been driven into it," said Andrew Oldland, a lawyer at Michelmores in London, who spoke with the news outlet. "You've got a company of that size that's a U.K. company that has issues in more than one jurisdiction, China, Poland, Iraq, and other places."
Oldland added that if the case went to court and the corruption was found to be "sufficiently bad" the U.K. upholds "quite stringent guidelines" for how they would proceed, with fines based on the company's revenue.
But how big of a ripple will the investigations cause investors? Analysts say that the company's bottom line is likely to be unaffected, though in the short-term, GSK is likely to see a drop in share prices, according to Steve McGarry, an analyst with Societie General in London, per Bloomberg.
McGarry added that it's possible that GSK may be able to escape harsh penalties if it can prove that it has strong anti-bribery policies, and that the actions were committed by rogue employees, with no connection to other executives within the company, though he admits that regardless, GSK is likely to see its stock fall.
Already GSK has seen its stock slip 1.6 percent in London trading, its biggest decline since April 30.
"GSK may not have any major financial liability from any U.K. and/or U.S. investigation, the headline alone, especially if the U.S. launches an investigation, may restrain GSK's share price performance," he added, in a report per Bloomberg.
GSK has implemented a new system of compensation for its sales representatives since the Chinese investigation began, under which, "employees will be evaluated according to their technical knowledge, quality of service, and adherence to company values of transparency, integrity, respect and patient-focus," according to a New York Times report. Only time will tell whether the new system will benefit GSK during ongoing investigations.
More from Wall St. Cheat Sheet: