Gulf Countries Won't Be Fracking Off Anytime Soon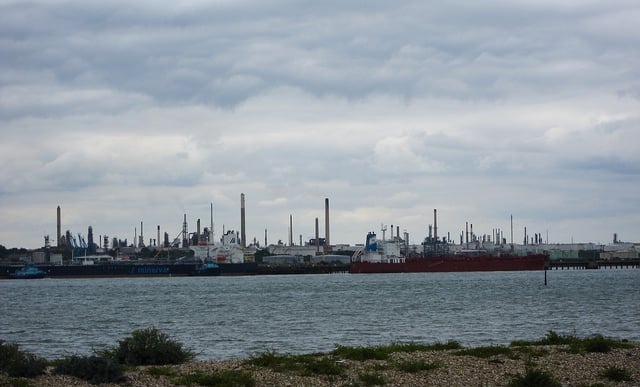 "Despite the shale revolution [in the U.S.], the Middle East is and will remain the heart of global oil industry for some time to come," International Energy Agency chief economist Faith Birol told the Financial Times. Birol's remarks came after the IEA released estimates about oil production for the last three months.
Data from that period suggest that the Gulf states of Saudi Arabia, the United Arab Emirates, and Kuwait will set records for aggregate oil production. Combined, the three countries in September contributed 18 percent to oil's global demand, a level not seen since 1980.
For their part, oil producers in the U.S. have hardly slacked off in terms of output. Earlier this month, the International Business Times reported that the U.S. was poised to overtake Russia as the second largest producer of oil, thanks mainly to hydraulic fracturing, commonly referred to as "fracking." Al Arabia also made note of this in its coverage of the IEA report, pointing out the 50 percent increase in production the U.S. has experienced since 2008.
Fracking is the process of propelling millions of gallons of water into the ground, breaking apart rocks that contain natural gas, which is then captured for energy purposes. It is a controversial but profitable practice that many hope will reduce U.S. dependence on foreign oil; it is also creating opportunities for oil exportation. Bloomberg reported Thursday that massive natural gas production contributed to the U.S. exporting the commodity to the tune of 3.9 million barrels per day in July.
While the United States has benefitted from its ability to produce and export oil, the previously mentioned Gulf states have been rewarded by factors beyond their control. The Financial Times attributes U.S.-led sanctions against Iran, Libyan unrest, and Nigerian oil theft as reasons production in other Middle Eastern and African countries has fallen.
The number of countries in the Middle East producing oil has decreased, but overall demand has not. This localized production to a smaller set of countries, forcing them to ratchet up production in order to maintain dominance. In addition to higher levels of output, it has been a window of opportunity.
Al Bawaba, in its coverage of the Saudi oil market, claims this chance to capture a bigger slice of world demand has not been lost on the oil-rich state. Production was allegedly measured at more than 10 billion barrels per day in order to cover demands usually met by Libya. Saudi producers would also like to see production increase an extra 1.75 million barrels per day by 2017.
That year is an auspicious date for a deadline. The IEA report predicted the U.S. would surpass Saudi Arabia as the world's top producer of oil in 2017, and with both countries cranking out more and more barrels, the stage is set for a race to the top of the oil charts, according to Reuters.
Don't Miss: The U.S. and Global Banking: Collaboration or Imperialism?