Gulf of Mexico Is Hot for Oil Again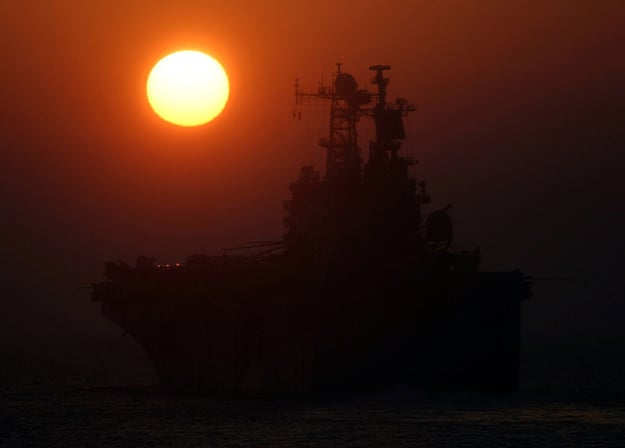 Deepwater drilling in the Gulf of Mexico has quickly rebounded after the BP (NYSE:BP) oil spill in 2010 to become the fastest growing offshore market in the world, with Brian Uhlmer, an analyst from Global Hunter Securities LLC, claiming that the number of deepwater wells (in depths of over 1,000 feet) will reach 60 by the end of 2015.
After the blowout at the Macondo well in 2010 the U.S. put a stop to all drilling activities in the Gulf for five months, and then even once activities were allowed to resume, they did so at a slow pace as federal regulators increased the number of rules, and permits slowed to a trickle.
This led many deepwater drilling rigs to move off to other regions, such as the West Coast of Africa, and Brazil, where they could continue working and producing oil. Those rigs have finally started to return to the Gulf, which offers a far more attractive location to do business. The existing industry in the area offers a decent network of pipelines, supply vessels, and ports which enable companies to move quickly from drilling and discovery, to actually developing a field; and despite the stricter regulations, the Gulf still offers a much more stable business environment than many countries around the world.
Successful exploration of the lower tertiary zone, a geological layer about 20,000 feet below the seabed, which has led to several large discoveries, along with new technologies that enable such reserves to be developed, are part of the reason why the market is growing so quickly. Uhlmer estimates that as many as 20 wells may be needed for each large discovery, and that as much as $16 billion may be spent on adding new rigs to meet the increased drilling demand by 2015.
Chris Beckett, the CEO at Pacific Drilling SA, told Fuelfix that "the Gulf had more than its fair share of discoveries. Right now, the Gulf is the fastest growing deep-water region in the world."
The US Energy Information Administration has predicted that production in the Gulf will increase by 23 percent, up to 1.55 million barrels a day by December 2014, compared to the 1.26 million barrels being produced in March 2013.
James West, an analyst at Barclays Bank, told Fuelfix that contractors who supply the drilling ships and platforms in the Gulf, such as Hornbeck Offshore Services Inc., will likely benefit the most from the growing activity in the region. Bloomberg has even estimated that Hornbeck will more than double its earnings to $5.56 per share this year. Drilling rig contractors Rowan (NYSE:RDC) and Noble Corp. (NYSE:NE), are also likely to more than double their earnings per share.
Originally written for OilPrice.com, a website that focuses on news and analysis on topics of alternative energy, geopolitics, and oil and gas. OilPrice.com is written for an educated audience that includes investors, fund managers, resource bankers, traders, and energy market professionals around the world.
Don't Miss: BP's Request to Pause Oil Spill Payments Denied.