Halliburton Guilty of Destroying Evidence, Amazon Earnings Fall Short: Morning Buzzers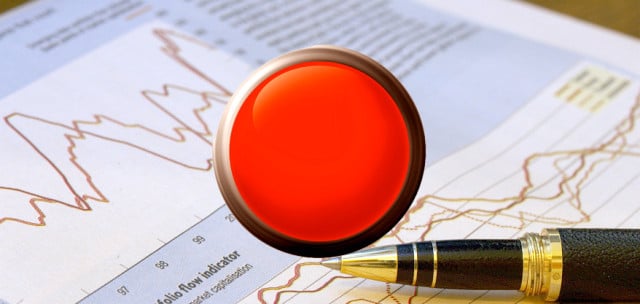 U.S. stock futures fell Friday morning as investors weighed earnings reports and waited for data on consumer confidence. Investors are also concerned about a planned overhaul of China's industrial sector, which could cause a slump in the world's second-largest economy. Beijing appears to be pushing ahead with a difficult but much needed restructuring of China's economy.
Futures at 8:30 a.m.: DJIA: -0.37%,  S&P 500: -0.40%,  NASDAQ: -0.17%
Here's your cheat sheet to what's buzzing this morning: 
Amazon's (NASDAQ:AMZN) second-quarter earnings missed analyst expectations, as the e-commerce giant has been doing some big spending lately. Amazon posted a $7 million loss compared to profits of $7 million a year ago. The company's revenue increased 22 percent to $15.7 billion, just meeting analyst expectations.
Activision Blizzard (NASDAQ:ATVI) is buying itself back from French media company Vivendi (VIVHY.PK), repurchasing 429 million shares for $5.83 billion. Activision is responsible for popular video game titles like Call of Duty and World of Warcraft. The buyout comes in advance of the release of Sony's (NYSE:SNE) PlayStation 4 and Microsoft's (NASDAQ:MSFT) Xbox One.
Samsung (SSNLF.PK) reported a 50 percent growth in profit for the second quarter, but the world's largest maker of smartphones is expecting competition to increase. The electronics company reported second-quarter earnings Thursday. It has already seen a decline in earnings from its mobile phone business, even with the introduction of the company's flagship Galaxy S4 during the quarter.
Starbucks's (NASDAQ:SBUX) earnings beat expectations, with the coffee giant showing growth in both sales and profit for the quarter. The company's push into providing better food options has already started to pay off. Starbucks has introduced salads, La Boulange baked goods, and is working on a partnership with Danone for its own yogurt brand. Starbucks's new Refreshers energy drinks and macchiatos also helped drive sales.
Halliburton (NYSE:HAL) has agreed to plead guilty to destroying evidence related to the 2010 Deepwater Horizon spill on the Gulf Coast, according to the U.S. Department of Justice. The company will pay the maximum $200,000 fine and is donating $55 million to the National Fish and Wildlife Foundation. Haliburton will also be under probation for three years and will continue to cooperate with further investigation into the oil spill.
Follow Jacqueline on Twitter @Jacqui_WSCS
Don't Miss: 5 Ways in Which America Defines Personal Wealth.