Harley-Davidson Investment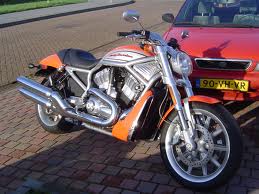 After years of work, Harley-Davidson (NYSE:HOG) is showing improvement and CEO Keith Wandell is happy about the company's future. Wandell took over during the middle of the 2009 credit crisis when the company was in trouble. Harley lost $55 million in 2009 while it had made $655 million the year before.
The CEO has been pushing to modernize the company by increasing its company base, changing the manufacturing process, and expanding abroad. His methods have been working because Harley made $624 million last year, which was the most profitable years since 2008.
Wandell was watched closely when he took over because he was the first CEO who was from outside the company. He didn't even own a motorcycle when he took the job, but the company's progress has impressed many.
Some of the changes Wandell made included getting the approval of the union to use temporary workers and broadening the consumer base away from middle-aged men. Additionally, the CEO also pushed Harley toward being a premium brand again, which meant dropping some of its secondary brands even though they were popular.
Modernization has been a key part of Wandell's strategy as the company invested more than $500 million in modernizing manufacturing in Pennsylvania and around the country. Its modernization of a PA factory ensured that the company is able to produce bikes faster and meet actual demand.
Harley-Davidson's recovery and affirmation as a premium brand does not bode well for its high-end competitors, such as BMW. Additionally, other competitors, such as Honda, are going to have a tougher time. While Harley has gone high-end though, Honda has started releasing entry level bikes to entice people who have never owned motorcycles with bikes that are easy to ride. Honda and Harley may be going in different directions, but they are still competitors.
Don't Miss: Toyota Answers Competition with This New Corolla.