Has Nike Found a Way to Improve Your Golf Game?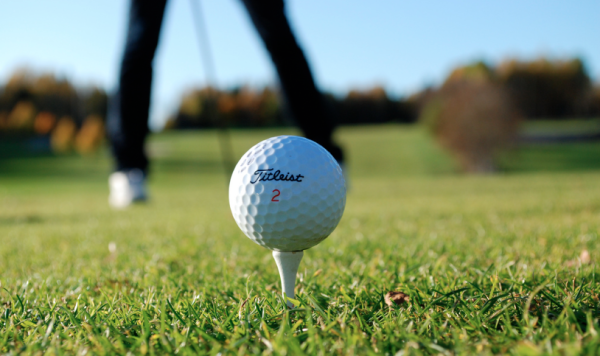 Nike Inc. (NYSE:NKE) had some very excited golf players on its hands Friday when Bloomberg reported that the sporting goods superstar recently obtained a dozen new patents, including one invention with the potential to make a Tiger Woods out of your average Joe.
Maybe not, but Nike was indeed awarded a patent on Tuesday for clothing that is purposed to help guide the right positioning and feedback that only a golf coach or trainer is now presently able to provide. Nike describes it as "articles of apparel providing enhanced body position feedback" and explained in its patent filing that that the tighter material of the clothing in certain key areas can help guide the correct repetitive movement, like a golf swing, and activate muscle stimulation that is necessary for improved form.
This could mean big things for the difficult sport that has fostered players' frustration for years, but not everyone may be happy if this clothing eventually hits shelves, because golf pros could see themselves right out a job.
Luckily for golf pros and coaches everywhere, there is still no guarantee that Nike will deliver on this clothing patent. According to Bloomberg, the world's largest maker of sporting goods has obtained more than 650 patents since 2012, and many patents never become a reality.
If we can count on Nike for anything though, it's for rolling out bizarre, yet innovative products. You may remember the Flyknit shoe it launched last year as one such product, along with a handful of others. These goods aren't always Nike's best sellers, but studies show that many consumers furrow their eyesbrows at these odd offerings and then eventually see athletes wearing them on television and quickly scoop them up anyway.
It still remains to be seen, however, whether iconic golfers like Tiger Woods and Phil Mickelson will nab these new golf shirts should they eventually hit stores. According to Joe Goode, a spokesman for a golf governing group in the U.S. and China, the clothing likely won't break national guidelines because as long as compression and posture garments don't store and release energy, they are allowed during competition.
Unfortunately, these garments don't release energy. (At least we don't think they do.) However, they do have a thin elastic material that covers the lower back — a problem areas for golfers — that heightens sensation and guides a swing to boost performance. Nike maintains that it can only deter injuries.
So, if that's not great news for golfers, we don't know what is. All Nike has to do now is actually roll out the product, an effort that could take years and has yet to even be confirmed. For now, golfers should keep their golf pros on speed call and keep practicing, praying that the golf shirts roll out sometime near Father's Day.
Like us on Facebook to get the latest from Wall St. Cheat Sheet right in your News Feed.
Don't Miss: Labor Day Special: These American-Made Products Are Winners.