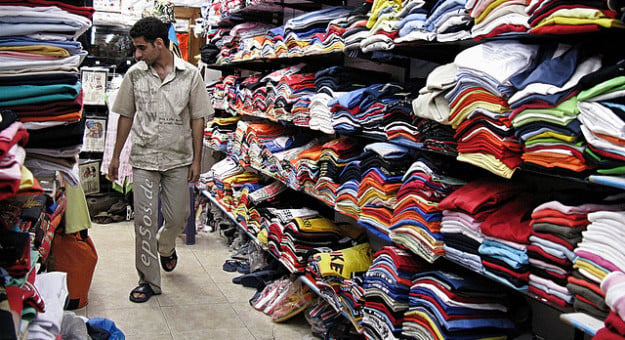 After plummeting in March — when Americans worried about the effects of the automated government budget cuts — Consumer confidence has soared this month, hitting its highest reading since February 2008. Fueling the increase is consumer positivity about current business and job-market conditions. As evidence of the improving labor market, the Labor Department reported last week that there were fewer claims for unemployment benefits. While this growing confidence has not fully translated to an increase in consumer spending and therefore retail sales, recent figures have not been as dismal as they were in March and April.
Still, retail sales figures continue to show a mixed picture of the health of the American consumer, whose spending accounts for approximately 70 percent of economic activity in the United States. In March, following the federal government's January hike of the payroll tax, the Commerce Department reported that retail sales had contracted 0.5 percent. By April, American spending had strengthened to some degree and sales expanded by 1 percent. Now, the International Council of Shopping Centers expects that May sales will increase by 2 percent to 3 percent.
Earlier in the month, the ICSC-Goldman Store Sales Index showed significant weakness in the retail sector, but after indicating that retails sales had returned to expansion last week, the measure of comparable-store sales hit another setback. However, Redbook's measure of retail sales data continues to write a growth narrative.
Contracting notably from last week's week-over-week gain of 0.2 percent, the ICSC-Goldman Store Sales Index dropped 0.9 percent in the past week. On a year-over-year basis, the index expanded by 2.8 percent, a slightly slower rate of growth than last week's 3.1 percent gain. As with last week, this week's figures were not enough to affect the International Council of Shopping Centers' full month outlook, which is currently predicting flat to negative growth for the month.
ICSC Chief Economist Michael Niemira said in a press release seen by The Wall Street Journal that demand was stronger at department, apparel, and electronic stores, but considerably softer at discounters and wholesale clubs. Contributing to the lower reading was last week's weather; spending was mixed because of the destructive tornadoes that tore through Oklahoma, the cooler temperatures in the West, and the warm and humid conditions in the East.
In comparison, the Redbook reading — in which figures for the first week of the month are compared with the average for the entire previous month — showed an expansion in retail sales growth, with sales expanding at a much faster rate than the previous week. According to the industry group, sales growth increased from last week's reading of 2.4 percent to 2.7 percent for the most recently reported period. Redbook's month-to-month comparison with April exhibited a slight 0.6 percent gain.
Follow Meghan on Twitter @MFoley_WSCS
Don't Miss: Is the Federal Reserve Damaging the Mortgage Market?