Has Spain's Economy Emerged from the Recession?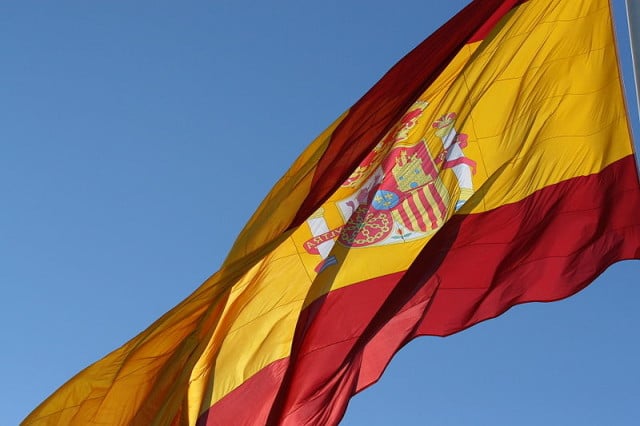 Data confirm that Spain's economy grew during the third quarter this year, officially pulling the country out of a recession, Bloomberg reports.
Gross domestic product grew by 0.1 percent in the third quarter of 2013, up from a 0.1 percent decline in the second quarter. It's the first quarter in which the Spanish economy has expanded since 2011, thus ending a two-year slump for the country.
In other recently released data, inflation was shown to have sunk to 0.1 percent in October. While this is good news for those who want their euros to carry more weight in the country, it has raised fears of deflationary pressures from some economists, especially considering that year-over-year prices actually dropped in Spain, Reuters reports. Between falling salaries and low levels of job creation, some are worried that the Spanish economy could be headed for a prolonged period of stagnation in the years ahead.
The prime minister of Spain, Mariano Rajoy, has said that exports will be one pillar of Spain's economic recovery, and data attested to the performance of that sector. Rajoy, upon viewing the statistics released this week, said that between the uptick in the Spanish economy and a boost in confidence from multiple sectors reported around the eurozone, "It's a long way away, but we can see land," according to Reuters.
Rajoy has also been forced to battle Spain's rising levels of national debt. He has been given until 2016 to get debt levels down to 3 percent of GDP per year, the current goal for all countries in the eurozone. However, debt is growing at a rate of 11 percent per year, even with new taxes and austerity measures in place, bringing the country's total debt levels to more than 90 percent of its GDP as of the middle of last month, reports the BBC. For his part, Rajoy has pledged to rein in Spanish debt by the time his term ends in 2015.
Perhaps the biggest problem facing Spain — and, indeed, many countries in the eurozone – right now is that unemployment rates are still out of control. Though unemployment in the country did nominally drop in the third quarter, it is still above seasonally adjusted rates from last year, and it stands at over 26 percent of the country's workforce. That means more than one in every four potential workers in Spain cannot find a job. Until the unemployment problem is corrected, it will difficult for the Spanish economy to take advantage of anything resembling a full recovery.
Don't Miss: Earnings Gloom Spreads Over Major Markets.