Has the Job Market Recovery Shifted Into a Lower Gear?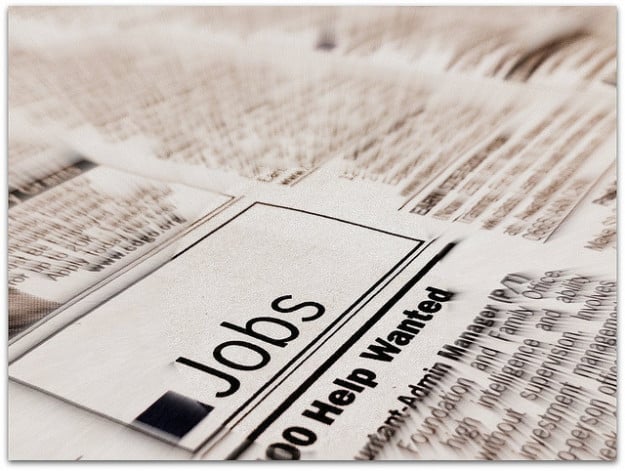 The view of the job market has been shaped by a series of slightly conflicting reports. Last week, data supplied by the Labor Department's Employment Situation Report for April and the outplacement consultancy firm Challenger, Gray & Christmas gave some evidence that the labor market is moving away from recent weakness. But the movement is sluggish; the number of Americans who are out of work remained at 11.7 million — a sign of how stubbornly slow the recovery has been since the recession officially ended in mid-2009.
Following last week's cascade of jobs data, the Labor Department released its Job Openings and Labor Turnover Survey on Tuesday, showing that the number of job openings fell slightly in March. These latest figures provided yet another sign that the labor market recovery has shifted into a lower gear.
Job openings, a measure of labor demand, dropped from February's revised reading of 3.899 million to 3.844 million. Alongside this contraction, hiring also slowed, with the hiring rate falling to 3.2 percent from 3.3 percent.
Payroll processor ADP's national employment report showed Wednesday that employers added a disappointing number of new jobs to their payrolls in April. But data supplied Thursday by the outplacement consultancy firm Challenger, Gray & Christmas support a slightly different conclusion; job cuts fell to their lowest level since December last month and hit a level consistent with pre-recession conditions. Adding to that stronger picture of the labor market was the Labor Department's Thursday announcement that initial claims for unemployment benefits fell to the lowest level reported in the past five years.
But while employment growth picked up in April, pushing the unemployment rate down from 7.6 percent to 7.5 percent, it is becoming increasingly clear that the U.S. labor market recovery has lost momentum since the end of the first quarter.
Contributing to the hypothesis that the economy has slowed down in the second quarter is data from Institute for Supply Management. The firm reported Friday that economic activity in the non-manufacturing sector grew for the 40th consecutive month in April, but its benchmark index fell 1.5 points. Orders placed with U.S. factories also fell more than forecast in March as the slumping economy weakened demand for metals, mining equipment, and military goods.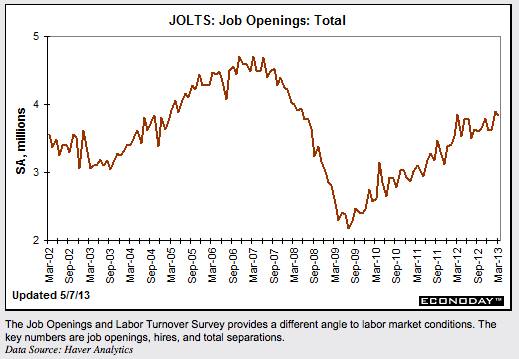 You can follow Meghan on Twitter (@MFoley_WSCS) for the latest industry news.
Don't Miss: Americans Have Never Loved the Economy More.