Has U.S. Manufacturing Entered the Dog Days?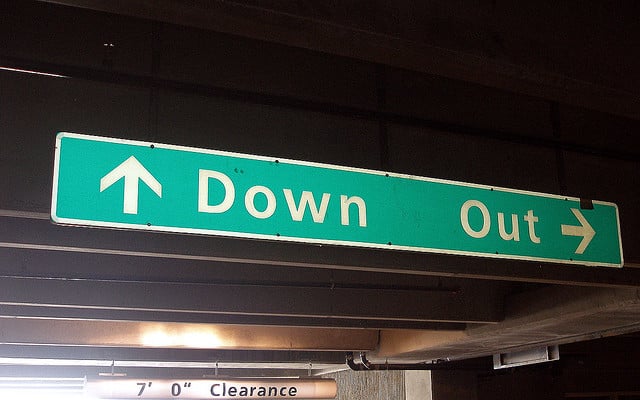 Growth in U.S. manufacturing output hit a three-month high in June, according to flash estimates of the Markit Manufacturing Purchasing Managers' Index. The output index increased from 52.7 in May to 53.9 in June, indicating expansion at a faster rate. The overall PMI index edged down slightly from 52.3 in May to 52.2 in June.
Altogether, U.S. manufacturing growth has been weak over the past few months. The average PMI for the second quarter was 52.2, down from 54.9 in the first quarter, and the relatively slow growth could pull down second-quarter GDP growth. Hiring in particular remains weak, and overall employment in the sector has been suppressed. In June, the employment index fell to 50.4, barely remaining in expansion territory.
"Employment is also being held down by the need to boost productivity, especially with intensifying competition from overseas and in export markets, as evidenced by June seeing one of the largest falls in export orders since the height of the global financial crisis in 2009," commented Chris Williamson, chief economist at Markit.
The flash PMI reading follows a number of manufacturing reports released recently have painted an underwhelming picture of the sector. Earlier in June, the U.S. Census Bureau reported that that total new orders for manufactured goods increased by 1.0 percent in April. The increase is less than the 1.4 percent gain forecast by economists, and follows a downwardly-revised decline of 4.7 percent in March.
The increase was led by an 8.4 percent jump in new orders for transportation equipment. Transportation orders are generally highly volatile and are often stripped out of core measures for factory orders. Excluding transportation, new orders actually fell 0.1 percent, vindicating previous reports suggesting weakness in the manufacturing economy.
Underwhelming conditions in America's manufacturing economy were highlighted by by the Manufacturing ISM Report on Business. The ISM manufacturing index fell to 49 in May, indicating contraction after five periods of growth. The widely-watched employment component of the index fell 0.1 points to 50.1 in May. This is the component's 44th consecutive month of growth, but the trend may be abandoned if overall conditions continue to slide.
At a minimum, a change in direction in new orders and production means a slowdown in hiring, if not workforce reductions. Industry participants have noted that sales have suffered in the wake of government spending cuts and a still-cautious private sector.
Meanwhile, Markit released battery of manufacturing and PMI data from around the world on Thursday morning. In China, the flash reading of the purchasing managers' index for June fell from 49.2 to 48.3, a nine-month low and missing expectations for a slight increase. The data suggest that China's manufacturing sector fell deeper into contraction.
Meanwhile, the composite output index for the euro zone increased from 47.7 to 48.9 in June, its highest reading in 15 months. The data suggest that the region is experiencing some economic tailwinds, though overall conditions remain in contraction. The services index increased to 48.6, also a 15-month high, while the manufacturing index increased to 48.3, a 16-month high.
Within Europe, the German manufacturing PMI decreased from 49.0 to 48.7, missing expectations, although the services index climbed from 49.8 to 51.3, beating expectations. In France, both the manufacturing and services indexes climbed more than expected, but still remained within contraction territory.
Don't Miss: How Much Did This Tax Credit Boost Corporate Earnings?