Have Bernanke and Draghi Surpassed Their Former Mentor?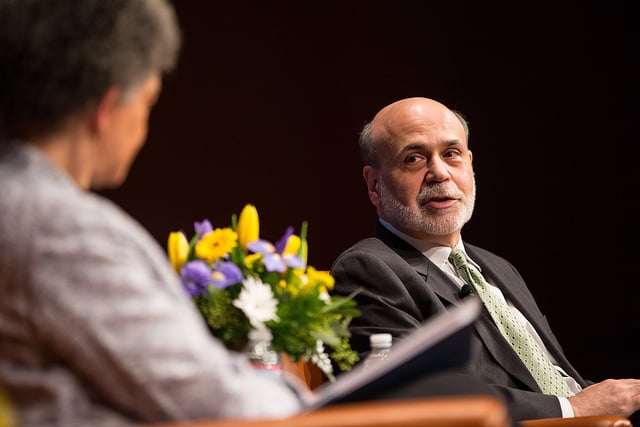 It began in Stanley Fischer's classroom at the Massachusetts Institute of Technology years ago, when Mario Draghi and Ben Bernanke were students being taught by a man who would later assume the No. 2 role at the International Monetary Fund.
Fischer, now stepping down as head of the Bank of Israel, credits his two students with essentially saving the world economy, and says that he cannot take credit for all the actions they have taken.
"I'd like to be able to say all the things they are doing were from what they learned in lectures at MIT, but it wouldn't be true," he told Bloomberg. "From now on when we teach these courses, we'll teach the lessons we've learned from Bernanke and Draghi."
Those lessons include the implementation of quantitative easing, an asset-purchasing program led by U.S. Federal Reserve Chairman Ben Bernanke, which has bolstered both liquidity and confidence in markets during turbulent economic times.
Fischer said in his interview with Bloomberg that Bernanke's research into the Great Depression has been the source of his wisdom. "Without Ben, and the fact based on his academic research that he knew what to do in a recession of this magnitude, we'd all be in much worse shape," he said.
For Draghi's part, the former mentor is equally proud. The European Central Bank head made a statement last July in which he said that his bank would do "whatever it takes" to help the European economy and prevent the euro zone from collapsing. However, Draghi has also indicated recently that Europe should pursue more pro-growth and pro-competition policies that will aid the ECB in what it is trying to achieve.
Fischer said to Bloomberg that this determination from Draghi altered the European situation: "Mario, with one sentence, was able to change the dynamics of the European crisis. Both [he and Bernanke] have done remarkably well."
Fischer also received compliments from Draghi. As he left the Bank of Israel, Draghi told him before a crowd at a farewell event, "You will be told that you will be sorely missed and that is true for them, but not true for me because I know for sure I can count on your advice, wisdom and friendship."
The mentor has had great success during his time in Israel, leading the country's monetary policy through the depths of global recession and helping to facilitate growth each year.
Israel has seen growth in excess of 4 percent in the last year alone. The country's economy grew every year while the world economy faltered, something that few others can rival.
Fischer's actions included buying foreign currency to devalue the Israeli shekel in attempting to bolster exports.
Don't Miss: Consumer Spending Is Not as Strong as Consumer Sentiment Suggests.