Haven for Safe Drug Use Opens in Greece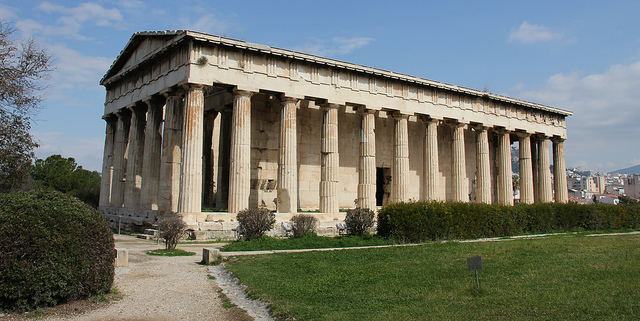 The first center for Greek drug addicts to consume substances in a safe environment is up and running in the country, Reuters reports. OKANA, the Greek organization dedicating to combating the negative effects of drug consumption, reported that over 200 addicts have visited the center since it was opened in early October.
The purpose of the centers is somewhat counterintuitive; their message is not to get people to quit drugs, but rather to provide a safe forum for users of substances to indulge their addictions. With the spread of diseases such as Hepatitis as HIV on the rise during the past several years, OKANA hopes that the centers can educate drug users about the safest possible practices for consuming illegal substances.
Though it seems somewhat ironic to focus on safe use rather than on abstinence from such substances, the group has found that it has little choice in the midst of the current economic downturn. With unemployment at 27 percent, many Greeks have turned to illegal substances — both the consumption and the business behind them are significant factors — as a way of life. OKANA is trying to help these people prevent life-threatening illnesses in an environment where they will not be judged or condemned for their behaviors.
The venue is just one of many that have sprouted up across Europe in the past few years. With illegal drugs being used by young people, medical authorities have begun to realize the value of teaching safe practices. Especially with some users being recreational rather than long-term addicts, it is especially important that one bad decision does not prove to be life-ending.
The facility in Greece faces a different problem entirely — that of funding. With austerity being the country's catchphrase as international lenders call for further cuts, Greece is going to have a hard time finding the money to expand the program on the scale that OKANA would wish. Though OKANA's message — that the health of the people should not be sacrificed for budgetary reasons — is certainly noble, it is one that may have to be foregone as Greece faces a budget gap next year that could total up to 2 billion euros.
Don't Miss: Did Mario Draghi Axe New Banking Regulations on Sovereign Debt?