Hayman Capital Climbs Aboard General Motors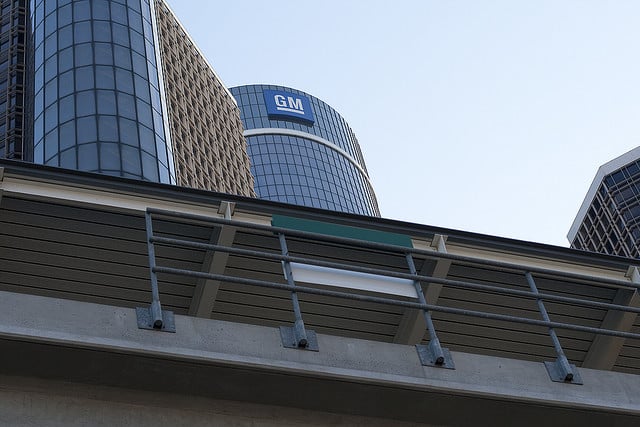 Hayman Capital has given its seal of approval to General Motors (NYSE:GM), making the company one of its largest holdings, Bloomberg reports. Hayman Capital, the fund founded by J. Kyle Bass, has taken on a large number of shares in General Motors, a company that the fund expects will perform well in the coming months. Many large funds and investors have begun to see the automaker favorably as the government has lessened its stake in the company over the past few months. The Treasury recently announced that it will hopefully have completely exited its position in GM by the year's end, pending market conditions and other seasonal factors.
There are lots of reasons why many on Wall Street think that GM is currently undervalued. The company is expected to double its free cash flow in 2014 from this year, giving it many more options in terms of additional R&D, dividends, or share buyback programs. In addition, the company's enterprise value is expected to come in at about 3.3 times ebitda for this year, whereas the industry average for large automakers is around 9 times ebidta. By this metric, Ford (NYSE:F), too, may have room to grow, as it's valued at approximately 4.4 times ebidta for 2013.
In a presentation about the car maker, Hayman Capital said that the company should be trading in line with its peers, if not above them, within a relatively short time frame. This would mean that the stock should increase through the rest of the this year into 2014, which is exactly what the fund is betting on. Hayman has pointed to GM's strong global opportunities and its advantages in selling to new markets as other factors that bode well for the company as it exits its government bailout.
All in all, Hayman expects GM stock to rise by 40 percent in the next 12 to 18 months. That would build upon the 32 percent gains that the company has posted in share price so far this year alone. Considering that the stock bottomed out below $19 in mid-2012, it has performed admirably to more than double in value over the last year and a half.
Bass, the founder of Hayman Capital, is well-known for making speculative bets on market actions when he senses an opportunity. Some of these have worked out to his advantage; he was one of few to bet against the subprime mortgage industry before the financial collapse, leading to a windfall when the sector caved in. However, he has also been betting on a Japanese fiscal collapse for years, a scenario that is yet to pan out.
Don't Miss: 10 Green Initiatives From Car Makers: A Rough Guide.