Healing Housing Market Fuels Construction Spending in July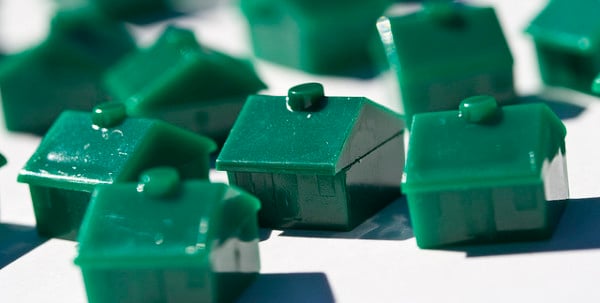 Construction activity in the United States continued to gain steam in July, according to the U.S. Census Bureau. The seasonally adjusted value of construction put in place increased 0.6 percent on the month and 5.2 percent on the year to an annual rate of $900.8 billion, beating expectations for a more modest increase of 0.3 percent on the month and 4.7 percent on the year.
The increase was led by private residential spending, which increased 0.6 percent on the month and 17.2 percent on the year to a SAAR of $334.6 billion. Total residential spending — both private and public — increased 0.5 percent on the month and 16.8 percent on the year to $340.6 billion.
The data are broadly consistent with strong New Residential Construction data, recently released by the U.S. Department of Housing and Urban Development. The data for July show that new authorized building permits increased 2.7 percent on the month and 12.4 percent on the year in July to a SAAR of 943,000.
An enormous amount of stimulus spending by the U.S. Federal Reserve combined with near-zero benchmark interest rates has helped stimulate the housing market and, in turn, construction spending. Demand for homes has been on the rise in part thanks to record low mortgage rates. However, several indicators show that as rates rise on the heels of taper talk, demand is slowing.
The Pending Home Sales Index, a forward-looking indicator based on contract signings, fell 1.3 percent to 109.5 in July compared to 110.9 in June. After posting its strongest pace since 2006 in May, the index has now declined for two consecutive months.
According to the Mortgage Bankers Association's latest report, for the week ended August 23, loan applications dropped 2.5 percent on a seasonally adjusted basis from one week earlier — the 14th decline in 16 weeks. The figure includes both refinancing and home purchase demand and covers more than 75 percent of all domestic retail residential mortgage applications.
Don't Miss: Red Flags: JPMorgan Pinned Down Over Bribery Allegations in China.