Healthcare Costs Are Falling, But Will That Trend Survive Obamacare?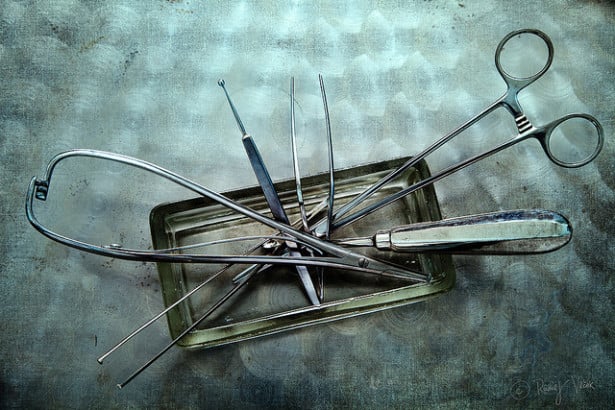 Healthcare costs for United States consumers dropped in May for the first time in almost four decades, providing evidence to industry watchers that government policies and an expansion in generic drugs are keeping prices lower.
The Department of Labor's price index for medical care — a measure that includes individuals' outlays for insurance, medical supplies, doctor visits, and hospital stays — declined by a seasonally adjusted 0.1 percent in May. The primary driver of last month's drop was a 0.6 percent fall in prescription-drug costs. Thanks to technological advances and the increased use of health services, healthcare costs have been rising for decades, with last time medical costs posted a monthly decline being 1975 — when the patent on the modern MRI machine was just a year old, and the first test-tube baby was three years in the future.
Provisions of the Affordable Care Act that have already been implemented and constrained government payments to doctors and hospitals appear to be trickling down to consumers, in the form of less expensive insurance plans, and cheaper drugs and treatments.
As consumers, employers, and the federal government have sought to cut medical costs, healthcare inflation has increased at a sluggish rate. A report entitled "Medical Cost Trend: Behind the Numbers" published by professional services firm PricewaterhouseCoopers on Tuesday also noted that the healthcare reform will contribute to lower healthcare costs, and further the declines in healthcare inflation.
Read more on the subject: Should Sweden's Healthcare System Silence Obamacare Fears?
PwC found that the inflation rate will slow to 6.5 percent in 2014, comfortably below the 7.5 percent inflation rate for 2013 that its Health Research Institution projected last year.
Despite conflicting reports regarding whether the Affordable Care Act will improve healthcare or make it more costly, HRI noted that as Obamacare provisions are implemented and both employers and consumers pay more attention to costs, the net growth rate of inflation will continue to decline. In fact, accounting for changes in health insurance benefit designs that will drive down costs, the net growth rate of inflation next year is an estimated 4.5 percent.
In particular, the soon-to-be-implemented provision of the law that penalizes hospitals for expensive patient readmissions could help contain costs.
The slowdown in healthcare inflation breaks a historical pattern; in recent history, the end of a recession has been followed by an increase in that inflation rate. But times have changed. "Healthcare organizations, hurt by a squeeze on reimbursements and what might best be described as a recession 'hangover,' have spent the past few years adapting to more modest growth rates," stated the report. "The industry will continue those efforts in 2014, including pushing care to locations and personnel that cost less."
However, the deceleration poses "immediate financial challenges" to an industry that has until recently experienced double-digit growth. But "from an employer perspective, the slower rate of growth on health-care costs is good news," added PwC managing director Ceci Connolly to CNBC.
HRI identified four "deflators" holding down healthcare costs: the increasing tendency among U.S. companies to offer workers insurance plans with higher co-pays and deductibles, more healthcare services are being offered in affordable retail clinics, major employers like Wal-Mart now contract directly with big-name  health systems for costly procedures, and the federal government's decision to implement new readmission penalties. Still, two factors will likely inflate the medical cost trend in 2014; the rise of expensive and complex biological treatments and health industry consolidation will send prices higher.
"The slowing of healthcare inflation right now seems to be driven by onset of new policies," Goldman Sachs economist Alec Phillips told The Wall Street Journal. But in his opinion, "that is probably going to be a temporary factor." When the healthcare exchanges go into effect next year, expanding coverage and increasing subsidy payments, medical costs could go back up, he added.
Follow Meghan on Twitter @MFoley_WSCS
Don't Miss: You Have Questions? The Obamacare Hotline Has Answers