Hemp Production: Viable in the Marketplace?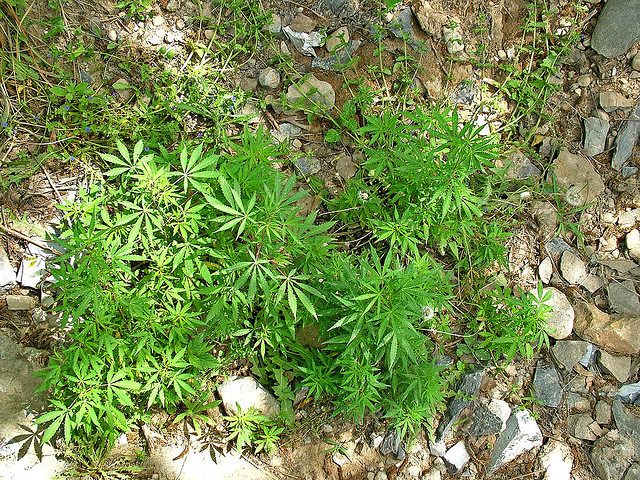 Southeast Colorado is all aflutter recently with news of the approximately twenty-four local farmers currently raising industrial hemp. Though Colorado and Washington have voted to allow production of both marijuana and its chemically-boring younger brother — hemp — federal law still prohibits its growth on U.S. soil.
According to Bloomberg Businessweek, one Colorado grower, Ryan Loflin, explained his ease in the face of federal law. Loflin referenced the August U.S. Department of Justice announcement which promised to defer largely to state marijuana laws on condition that the drug was distanced from children and drug cartels. The notice neglected to even mention hemp, Loflin pointed out, "rope" probably not being an important enforcement priority.
Ten states in total now have laws allowing for hemp production, and according to Bloomberg, hemp has been growing fast in the American market. In 2011 the U.S. imported $11.5 million in hemp products — largely from China and Canada.
Does this spell disaster for big cotton companies? Unlikely. While it's true that Loflin said his phone had "been ringing off the hook," and interest in purchase had been exceeding his own growing capacity, the Congressional Research Service reported conflicting projections of hemp's viability.
Moreover, in the Congressional Research Service report on "Hemp as an Agricultural Commodity" — published in July of this year — it was noted that the Canadian "head start in the North American market for hemp seed and oil also would likely affect the profitability of a start-up industry in the United States." The same can probably be assumed of China's hold on the market.
That said, the report did note that while highly in demand in only a small-scale niche market — especially in the areas of natural food and body care products — data indicates that the commercial hemp industry could "provide opportunities as an economically viable alternative crop for some U.S. growers."
Don't Miss: G20 Officials Meet in Washington With an Eye on the Debt Ceiling.