Here Are Amazon's Big Plans for This European Market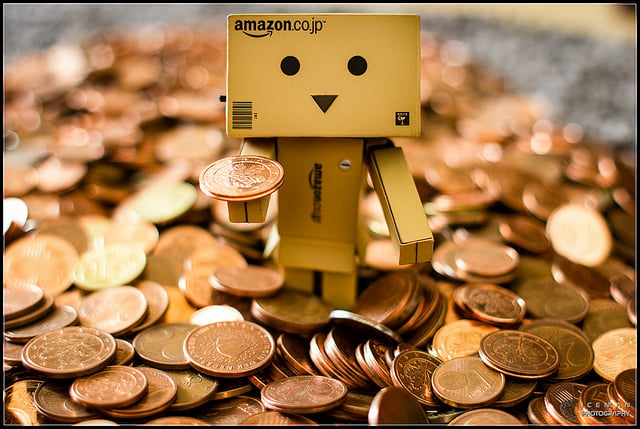 Amazon.com Inc. (NASDAQ:AMZN) announced Monday that 6,000 more workers will soon be employed by the world's largest e-commerce company, and this time, the retail giant is looking to pull from the European labor pool.
Amazon is now planning to open three new logistics centers in Poland in the next couple of years — two near Wroclaw, in southwestern part of the country, and one facility near of Poznan, 150 miles east of Berlin.
Bloomberg reported the news Monday, explaining that the Poznan location and one of the Wroclaw logistics hubs will open in August 2014; the second Wroclaw center will start operations in mid-2015. Amazon plans to hire 6,000 permanent employees to work the facilities, and as many as 9,000 temporary staff members are also expected to be hired during the company's peak seasons.
The new expansion comes as Amazon works to grow its online retail dominance in Europe. The Seattle-based company has already managed to rule American e-commerce, bringing in lucrative sales and extending its reach to a variety of new industries. CEO Jeff Bezos is ready to broaden that influence in Europe — that's where the new Polish logistics centers come in.
Bloomberg reported on Monday that Poland's central location in Europe makes it an especially appealing region for Amazon's newest investment. The country is not only close to Amazon's European clients, but it also enables access to a skilled workforce — it's therefore an investment decision that makes the most sense.
Tim Collins, director of the retailer's European operations, recently held a press conference in Warsaw to better explain Amazon's newest decisions. He maintained that the three sites will integrate themselves into Amazon's network of 25 centers in Europe, but the company still won't close any of its existing European logistic infrastructure, according to Bloomberg.
The retailer's expansion strategy outlines its goal of serving customers in every European country, and this planned investment reflects Amazon's next step in meeting those goals. It is evident that Amazon is committed to its expansion targets and is willing to go to great lengths to meet those retail needs. The company will soon welcome 6,000 new European employees to its team, and those workers will sign the same paperwork that Amazon's 70,0000 soon-to-be employees in the U.S. do, too.
It was just last week that Amazon announced its U.S. holiday hiring plans. Although the company maintained that the new seasonal employees in the U.S. will serve the holiday shopping effort, it also promised that many of those seasonal jobs could eventually be converted into more permanent positions.
Don't Miss: Is Amazon More Innovative Than Apple?