Here Is a Hidden Obamacare Cost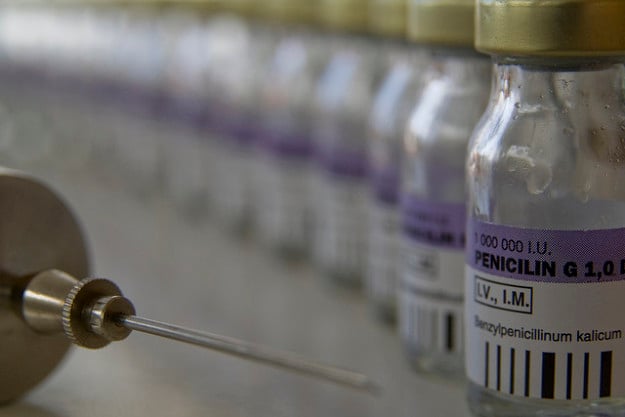 November 30 has come and gone, meaning HealthCare.gov, the $630 million portal created by the Affordable Care Act that links all 36 federal online insurance marketplaces, should be running smoothly for the majority of users. However, that does not mean the marketplaces are easy to use, especially for individuals trying to compare how different policies cover drug costs. Costs can differ greatly on a plan-by-plan basis, even if the policies are offered by the same insurance company.
Those that are expected to benefit the most from the health care reform — the chronically ill — are also likely to be most affected by hidden drug costs, facing widely varying out-of-pocket drug costs that could be obscured by how insurance is purchased on the online exchanges. It's true that the Affordable Care Act prohibits patients with preexisting conditions from being denied coverage or from being charged higher rates than healthier patients; the law also limits annual out-of-pocket costs to a maximum of $6,350 for individuals and $12,700 for families (after that bar is reached, insurers pay the remainder of the bill).
But depending on the plan chosen, some exchange enrollees could face high cost-sharing bills before reaching the cap. The retail prices of medications for conditions like HIV, hepatitis, rheumatoid arthritis, or cancer can run thousands of dollars, meaning patients on these expensive drug regimes could still have to spend a great deal of money on their medication.
For example, some plans require patients to pay as much as 50 percent of a drug's cost. In the case of the HIV drug Atripla, which costs $2,200 retail, the bill for a patient can vary greatly depending on the insurance plan. In Miami-Dade County, Florida, for "silver," or mid-level, plans with comparable premiums, the monthly out-of-pocket cost for the drug ranges from $55 on the Molina (NYSE:MOH) Marketplace Silver to $902 on Cigna's (NYSE:CI) Health Flex 1500.
In explaining the cost-sharing for the company's policies, a Cigna spokeswoman told The Wall Street Journal that the insurer offers several different plans that meet a variety of patient needs, while a Humana (NYSE:HUM) spokesman said the out-of-pocket maximums protected patients from excess costs. In simple terms, the lower a plan's monthly premium, the higher the percentage of drug costs enrollees must pay.
Numerous other components also affect how much patients pay for their treatment, including whether a drug is on the insurance provider's list of covered medications, in what tier of coverage the drug is, and what cost-sharing formula applies to that tier. Cost-share formulas can differ from plan to plan, even among those offered by the same insurer in the same metallic level. Drug tiers are divided into generic, brand, preferred, and specialty categories, and price negotiations between insurers and drug makers significantly alter patient costs.
Placing more costly drugs into higher tiers with expensive copays is by no means a unique aspect of the Affordable Care Act's insurance exchanges. However, experts told the Journal that the practice is more prevalent in exchange plans because insurers are trying to keep premiums down.
Compared to the lowest, or "bronze" level, plan, insurance customers with chronic illnesses may be better served by the more cost-effective "gold"or "platinum" plans because the cost-sharing ratio is more favorable. In a survey of 22 insurance carriers, Avalere Health found that 90 percent of bronze plans, those with the lowest premiums, required patients to pay an average of 40 percent of the cost for drugs in tiers three and four. In comparison, employer-sponsored insurance plans require 29 percent.
For many silver level plans, the cost-sharing is also around 40 percent, but some have flat fees of $70 to $270, according to the study. A reason that drug cost-sharing percentages are much less affordable than premiums is that this pricing scheme is a safety valve for insurers. Industry experts believe that companies are preparing for a large number of sicker, more-expensive-to-insure patients to enroll in exchange plans.
Because insurers cannot charge chronically ill patients higher premiums, experts have said that requiring customers to pay greater percentages of their medication costs is a means to keep premiums lower overall.
Follow Meghan on Twitter @MFoley_WSCS
Don't Miss: 7 Ways to Unwrap the Gift of Food This Holiday Season.