Here Is How Chesapeake Energy Corporation Has Grown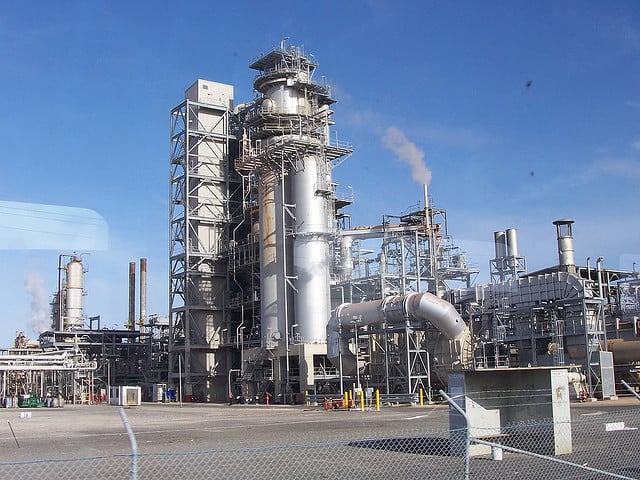 Chesapeake Energy Corporation (NYSE:CHK), an oil and natural gas company, released improved earnings for the third quarter Wednesday. According to a company press release, the adjusted net income per fully diluted share is at $0.43 cents, significantly up from 2012′s third quarter, which was at $0.10 cents per fully diluted share. Adjusted earnings before interest, tax, depreciation, and amortization rang in at $1.325 billion, a 29 percent increase year-over-year. Total revenue reached $4,867 million, compared to last year's $2,970 million. According to Zolmax News, this both meets and exceeds expectations.
Analyst estimates for earnings per share were even with the reality at $0.43 cents per share, and company revenue soared over expectations of $3.49 billion. Analysts with Citigroup Inc. (NYSE:C) upgraded the energy company's shares from "neutral" to "buy."
"We are pleased with our operational performance during the third quarter. Our strong results compared to the 2012 third quarter were driven by a substantial increase in oil and natural gas liquids production, higher realized natural gas prices, and significantly lower per-unit production, overhead, and DD&A expenses," said Doug Lawler, chief executive officer at Chesapeake, in the press release.
"Additionally, our focus on financial discipline and operational efficiencies generated lower-than-expected capital expenditures during the 2013 third quarter, and we have reduced our full-year 2013 capital spending outlook accordingly. I am particularly impressed by the strong performance of the company while we implemented significant transformational initiatives over the past few months. We look forward to achieving further efficiency gains and improvements in returns on capital in 2014," he said.
The Motley Fool reports that Chesapeake is hot on the tails of its biggest competitors, EOG Resources (NYSE:EOG) and ConocoPhilips (NYSE:COP) — despite the lackluster prices in natural gas, forcing the company to turn to oil and liquid production. The Eagle Ford formation has been a major site for the company — but Conoco and EOG are still beating out Chesapeake in production there. One concern for the future lies in how long growth can be sustained.
When growth begins to decline, Conoco will be in the best position to depend on its more diversified portfolio, while EOG will likely suffer. Chesapeake, on the other hand, may be able to move elsewhere, according to the Motley Fool.
Don't Miss: Here's Why Some Victims Oppose BP Spill Settlement.