Here Is How GM Is Making Volkswagen Squirm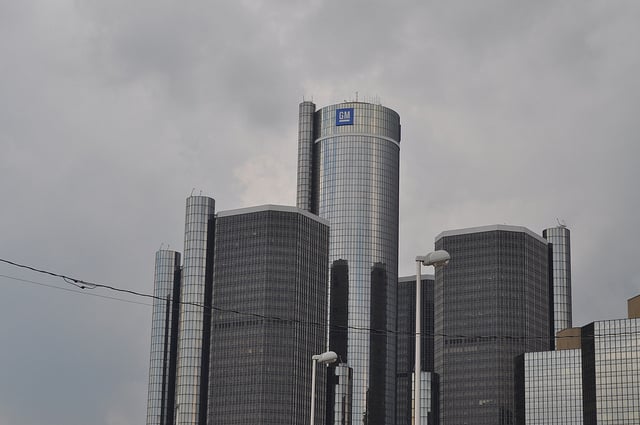 General Motors (NYSE:GM) has announced that its sales in China increased 12.2 percent year-over-year in October, with the Detroit automaker selling a total of 282,446 vehicles for the month, GM said in a statement on Tuesday.
Sales of GM's Wuling and Buick brands drove the growth in the country by selling the most vehicles, 135,687 and 69,746 respectively, while Cadillac showed the biggest year-over-year jump of 68.7 percent. For the first 10 months of the year, GM's sales in China have grown 11.2 percent to sell a record 2,594,864 vehicles, which puts the company on track to reach its goal of 3 million sales in China for the year.
According to a report from Bloomberg, GM is scrambling to regain its lead in China from Volkswagen (VLKAY.PK), which has come slightly ahead of GM in sales in China during the first three quarters of this year, threatening to kick GM out of the number one slot in China for the year. These strong October numbers are a good sign that GM could stay ahead of the competition and remain the number one automaker in China for the second year in a row.
General Motors also posted growth in the U.S. for the month, with sales growing 16 percent year-over-year after an 11 percent slump in September. Towing the company's overall growth ahead of rival Ford (NYSE:F) were sales of GM's two revamped pickup trucks, the Chevrolet Silverado and the GMC Sierra. While Ford's F-Series trucks are still the most popular pickups on the market and had the highest vehicle sales for the month, GM seems to be convincing some buyers to pick one of its trucks over Ford's.
In the U.S., Buick sales rose the most at 31 percent spurred by sales of the Buick Regal, GMC sales grew 16 percent, and Chevrolet sales increased 15 percent from October of last year.
General Motors has said it plans to spend $11 billion building its presence in China through 2016. The company's efforts will include building four new assembly plants, increasing annual capacity in the country to 5 million cars, and adding 1,000 new dealerships through 2017. Since GM sells more vehicles in China than anywhere else in the world, and its vehicles have proven popular on the Chinese market, the $11 billion will likely be money well spent.
Follow Jacqueline on Twitter @Jacqui_WSCS
Don't Miss: Here's Why Toyota Is Waiting on Scion.