Here Is One Question Yellen Can't Answer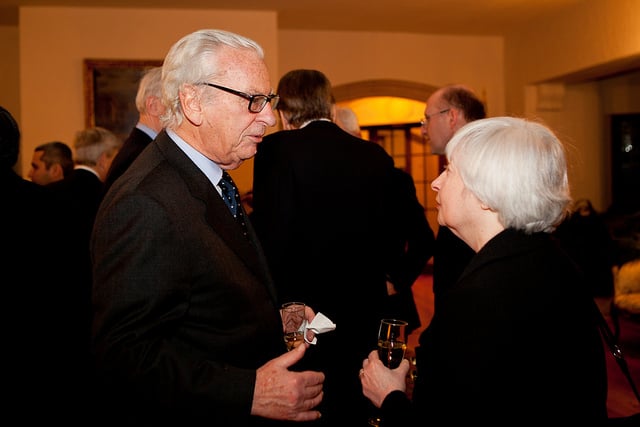 Janet Yellen's confirmation hearing on her leadership of the Federal Reserve is scheduled for next week, but it looks like some in Congress will use this as an opportunity to press her on more then just her own plans. According to the Wall Street Journal, one item that is likely to come up is President Obama's election of the Federal Reserve's Vice Chair of Supervision — specifically the fact that he hasn't chosen one yet. Some, such as Senator Jerry Moran (R-Kan.), have already brought the topic up in meetings with Yellen.
"The [Obama] administration likes to say Senate Republicans are the kink in the confirmation process, but this position has now been vacant for three years and no nominee is in sight. That means key elements of our nation's financial laws are being implemented without a congressionally confirmed and appropriately vetted person at the helm," said Senator Mike Johanns (R-Neb.).
This isn't the only position presently open, or soon to be open, on the Fed board. With Yellen to fill Ben Bernanke's position as head of the Fed, someone will need to fill her current position, a Fed governor seat is open, and the president has just nominated Governor Sarah Bloom Raskin to fill another vacancy.
The Wall Street Journal suggests that Yellen's tactic may be to follow the previous Fed leader, Ben Bernanke, regarding questions on the Chair for Supervision position. Back in 2012, when asked, Bernanke had said that, "Congress created the position and, yes, I'd like to see it filled."
Another question in the works regards whether or not Fed Governor Daniel Tarullo will be sticking around and taking the Vice Chair of Supervision position. Obama has yet to nominate him for the job, but Tarullo has been filling the role de facto. There has been speculation that Tarullo might not be long for the Fed, and has plans to leave, but as yet his plans are unclear.
Don't Miss: How Many Americans Actually Have a Full-Time Job?