Here Is What Increasing Consumer Confidence in the Eurozone Means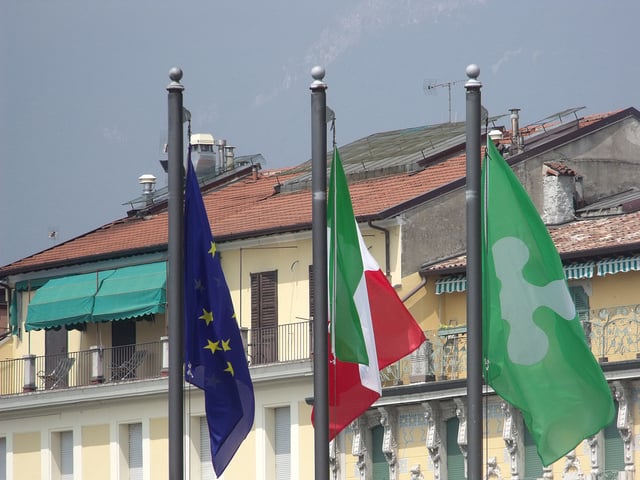 Confidence in the economies of the eurozone rose for the sixth consecutive month in October, Bloomberg reports. Executive and consumer sentiment came in at 97.8 this month in the eurozone, exceeding the 96.9 rating that was posted in September. This represents half a year of gains in the economic indicator, enough for some to call the statistic evidence that a recovery in the region is beginning to build momentum. Confidence is especially important going into the fourth quarter because it can impact spending during the holiday season, an important time of the year for many retailers.
The increase was driven by upswings in confidence in the industrial and consumer sectors, which, though both still negative, are inching ever closer to neutral ratings. Meanwhile, the services and financial sectors both posted small drops in confidence during the month, though not enough to put the overall change into the red. The gain beat out most economist expectations, the majority of which predicted an increase smaller than what actually happened.
More good news for the region comes from data in automobile sales. German and French automakers posted some of the best gains in the past couple of years in September, spurred on by demand from across the region. Government incentives in Spain caused sales to rise in that country, while domestic demand for French automobiles also contributed to the rise in sales.
Meanwhile, there are areas where the European economic recovery still appears to be shaky. Though Spain did show economic growth during the third quarter of 0.1 percent (an achievement given that the country's economy has been contracting), Italy has stated that it is unlikely to enter the black during the quarter. Other growth numbers from around the eurozone are not expected to show significant gains.
Another persistent problem for the region is unemployment, which is expected to remain at around 12 percent for the area in the month of September, according to data due to be released later this week. Rates still top 25 percent in countries such as Spain and Greece, two of the hardest hit by the economic difficulties that have plagued the eurozone over the last several years.
According to a survey in consumer confidence by Nielsen, the United States posted the best reading in consumer confidence in the past several years, good news for retailers worldwide. Their study showed that confidence has risen in Europe as well, though gains in countries such as Portugal are muted by the fact that levels in many European nations remain some of the lowest in the entire world.
Don't Miss: Lower Interest Rates Help Housing Market Shake Off Government Shutdown.