Here Is What Top ECB Officials Are Up To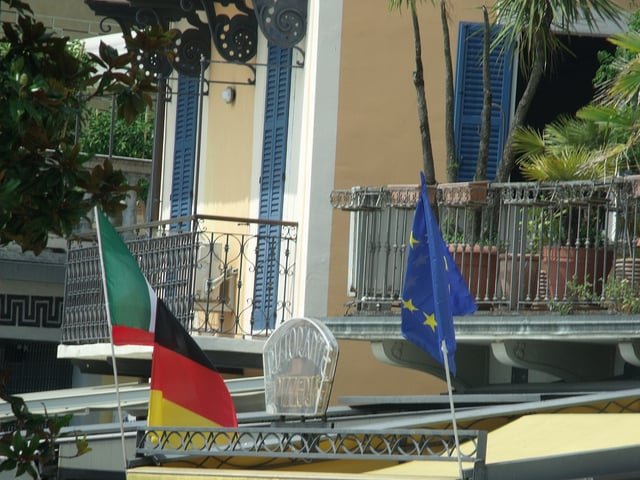 The European Central Bank is hosting a briefing to inform heads of European banks on the procedure for a series of stress tests that will be performed on their balance sheets, Reuters reports.
The stress tests are among the steps that the European Central Bank is taking to ensure that the region's banks are healthy before the central bank assumes a supervisory role beginning late next year. In order to avoid a repeat of the situations encountered in places such as Ireland and Cyprus — where tests failed to uncover what was actually a very unstable financial sector — the ECB will be making sure that it is both rigorous and thorough in its analyses of the region's banks.
Its procedures will include an asset quality review, in which the balance sheets of banks are scrutinized to make sure that risks are properly being assessed, and a series of stress tests, which will simulate various negative scenarios to see whether banks can cope with problems. Today's meeting was the first in a series of three meetings that the ECB is holding to allow officials from banks sufficient time to ask questions about the process. Among those in attendance today were Mario Draghi, the chief of the central bank, and Gerd Haeusler, the chair of German state-owned bank BayernLB. The other two briefings are scheduled for later this month.
Meanwhile, Peter Praet, a top executive official at the ECB, said that the bank would not refrain from taking further action if needed to keep inflation rates within acceptable levels, the Wall Street Journal reports. Earlier this month, the central bank lowered its benchmark lending rate from 0.5 percent to 0.25 percent, a new historic low. This came after October's inflation data showed that prices increased by a meager 0.7 percent on an annual basis, well below the bank's goal of having inflation at slightly less than 2 percent per year.
Praet said that additional measures that could be taken include further interest rate reductions — possibly to zero or even to negative levels — as well as quantitative easing. Though the American Federal Reserve and the Bank of England have both undertaken massive quantitative easing programs, the European Central Bank has yet to use that tool, leaving it still at its disposal. Praet was careful to say that all of these steps would only be taken were inflation rates to remain low, something that, given the interest rate reduction and the recent series of drops of the euro, seems relatively unlikely to occur.
Don't Miss: Students Suffer a Repayment Crisis, Not a Debt Crisis.