Here Is Why AOL's Growing Ad Power Couldn't Hide Profit Miss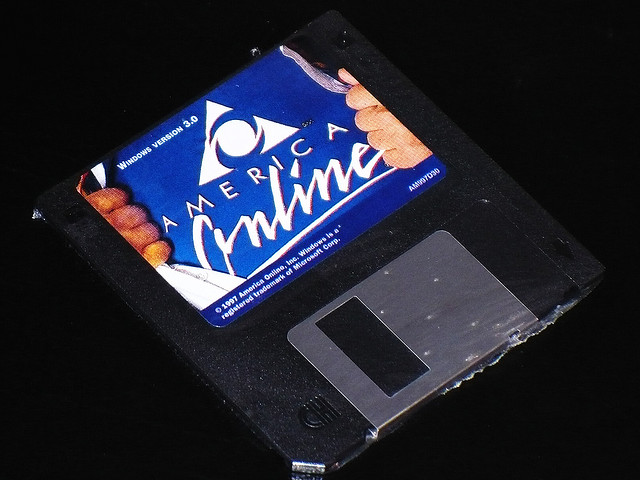 AOL's (NYSE:AOL) third quarter results "are another step forward in our long-term plan," said company Chair and Chief Executive Officer Tim Armstrong in the earnings press release issued Tuesday. The third quarter numbers "highlight the strength of AOL's strategy and the consistent execution of our team in delivering great consumer experiences and successful customer results." The plan for AOL — once a major web portal, now an emerging media company — is to transform into an ad-supported content company, one that can counter the dominance of traditional advertising players like Google (NASDAQ:GOOG) and Facebook (NASDAQ:FB).
From Armstrong's comments on the company's quarterly success — which was the 6 percent, year-over-year increase in revenues — proves the company is well on its way to completing that transformation. The $561.3 million AOL generated in sales for the past three-month period easily beat the $549 million analysts had expected. Growth in the company's advertising business was the impetus for the stronger revenue figure, with premium ad formats like video contributing heavily to the sales beat.
In fact, the media company grew advertising dollars two times faster than it did in the previous quarter as a result of the $405 million acquisition the automated video ad server start-up Adap.tv and an expansion of video advertising. Advertising revenue jumped 14 percent from the year-ago quarter to $386 million.
Premium ads are the weight that AOL is hoping will act like a counterbalance to Google's dominance in other formats like search. But Adap.tv has fundamentally changed the revenue mix. The company's traditional source of ad growth — search, which rose 3 percent year over year, and global display, which was up 5 percent  – were not a driving force for the third quarter. Instead, the 32 percent increase third-party network revenue was "driven by growth in the sale of premium formats, primarily video, across our programmatic platform," which came courtesy of Adap.tv.
The purchase of Adap.tv was the largest deal made since Armstrong joined AOL from his position in Google's advertising business in 2009. It far surpassed the $315 million the company spent on the Huffington Post in 2011. Yet, even without the platform, which automatically matches buyers and sellers, third-party network revenue led the revenue growth, with a 17 percent increase.
Still, Google and Facebook offer intense competition for AOL, especially since the company's rivals are growing advertising revenue at a much faster pace. AOL's 14 percent increase in revenue pales in comparison to the 66 percent jump posted by Facebook in the third-quarter. However, AOL did eclipse Google as the web property with the most video advertisements watched in the month of September. According to ComScore's Web video rankings, AOL recorded 3.7 million views while the parent company of YouTube recorded just 3.2 million views. Of course, Google sites lead the competition in terms of unique viewers.
But the weight holding back revenue for AOL was not competition but Patch, the company's hyperlocal news website, as well as a advertising efforts that have yet to come to fruition and restructuring costs. The company's earnings showed that third quarter profit of $2 million, operating income, and diluted earnings per share "were negatively impacted by pre-tax restructuring costs of $19 million as well as $25 million related to non-cash asset impairments in our Patch operations." AOL reported diluted earnings per share of just 2 cents while analysts had expected 35 cents. Even more concerning was the fact that profit fell to $2 million, or 2 cents per share, from $20.8 million, or 22 cents per share, in the year-ago quarter.
What analysts will be waiting to hear on the company's third quarter earnings conference call is what future Armstrong has in store for Patch. The hyperlocal news business experienced hundreds of layoffs this year, as well as a campaign of cost-cutting measures. Now, staff has been reduced by about 40 percent, operations have been significantly reduced, and around 400 individual Patch sites have been either affected by the consolidation or they have been shuttered.
Follow Meghan on Twitter @MFoley_WSCS
Don't Miss: Here Is Why AOL Is Looking Good.