Here Is Why Disney Shares Are on a Rollercoaster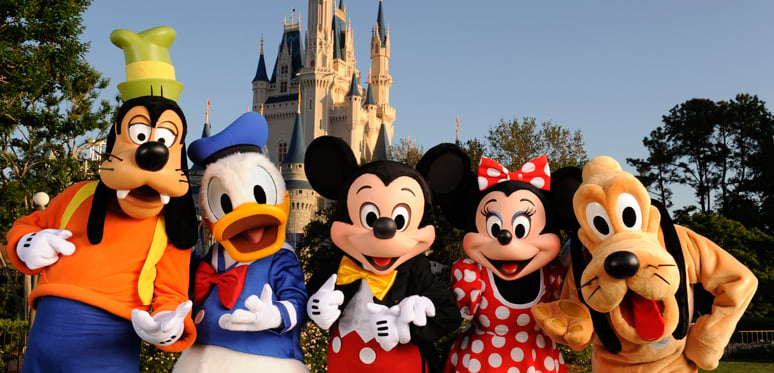 Walt Disney (NYSE:DIS) is taking us on a wild ride — and I'm not talking about Space Mountain. Shares for Disney dropped Thursday after the company announced its fourth-quarter results, trading down by more than 2 percent according to Barrons. Friday though, they were up by more than 2 percent. While profits of $0.77 cents per share were better-than-expectations of $0.76 cents per share, the total operating profit was $1.28 billion worse than analysts had forecast.
As Wunderlich analyst Mathew Harrigan wrote in a research note seen by Barron's, the results really weren't so bad, but rather were misled by outside factors. "Cable network operating income fell 7 percent to $1,284 million in the fourth quarter simply as a result of the $172 million reduction in recognition of previously deferred ESPN fees for programming delivery commitments, said Harrigan.
"Sans this effect, operating income would have increased by $77 milion or nearly 6 percent. CFO Jay Rasulo suggested on the CC that normalized ESPN and Disney Chanel profitability for the core networks was up high single and low double digits for the period. Another distortion was form Lifetime's investment in a new German free to air channel," he said.
Jason Bazinet corroborated this opinion, saying that the decrease is explainable if one looks at investments and fee reductions. "We think the cable Network EBIT miss is not indicative of future EBIT growth for ESPN or the broader Cable Networks segment. While the top-line and EPS beat expectations, results at at Cable Network missed expectations. We aren't worried by the miss. It's apt to prove transitory. But, if Mr. Market sells first — and asks questions later — we'd be buyers into that weakness," said Bazinet.
In other Disney news, the company made a recent agreement with Netflix (NASDAQ:NFLX) over four new Marvel Superhero series. The Netflix shows are to be focused on characters including Iron Fist, Jessica Jones, Dare Devil, and Luke Cage. They are slated to arrive in Netflix queues in 2015 — though some have voiced disappointments that the agreement was television based, rather than film based.
Don't Miss: 5 Top Films to Check Out This Weekend.