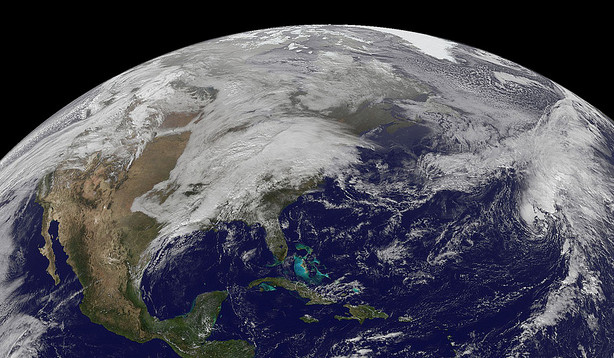 The Organization for Economic Cooperation and Development has cut its forecasts for economic growth in several places across the world, Bloomberg reports. The group reported that global economic growth will average 2.7 percent this year and 3.6 percent next year. This is up from the 3.1 percent for 2013 and 4 percent for 2014 numbers that the organization last promulgated this past May. The downgrade brings the OECD in line with other international organizations, which have lowered their forecasts over the past months amid concerns that emerging countries will not do as well as previously anticipated.
It has India expanding at just 3.4 percent this year while it predicts that economic growth in Brazil will be a mere 2.5 percent. This is a far cry from the 4-5 percent averages that were once predicted for the long-term prospects of emerging countries. The one bright spot in the emerging world was China, where growth projections have held steady in the range of 7.5-8 percent in the wake of a financial stimulus that significantly bolstered growth in the third quarter of this year. In the developed world, one of the biggest upgrades came in for the United Kingdom, which nearly doubled its forecasted growth to 1.4 percent amid a flurry of positive economic indicators from the nation.
The organization highlighted several key political topics in various areas of the world that it sees as either problematic or helpful to growth levels. It noted that, despite the European Central Bank's recent rate cut, forecasts in much of Europe have not improved, citing weaknesses in the banking sector. With a major check-up due on the region's banks over the next year, some of the uncertainty regarding European financial institutions should at least be removed by the start of 2015.
In a bold statement, the OECD recommended that the United States get rid of its debt ceiling. Citing the panicked reaction in the world's markets whenever the American debt ceiling is hit — and the potentially catastrophic consequences of a U.S. bond default — the group said that brinkmanship over the budget simply should not be an option. By changing the law to allow for the gradual expansion of the ceiling, such negative scenarios could be easily avoided.
The group also echoed concerns over the tapering of American quantitative easing. After speculation over the end of quantitative easing sent shockwaves through emerging markets earlier this summer, the Federal Reserve decided to delay the gradual ending of the policy. The OECD is right to point out that American actions impact those across the globe, and many believe that the worldwide impact of the potential end to quantitative easing is one reason why the policy is still in place to this date.
Here's how the major U.S. equity indexes traded on Tuesday:

Don't Miss: JPMorgan Spends More Money to Close Old Wounds.