Here Is Why Eurozone Inflation Tanked in October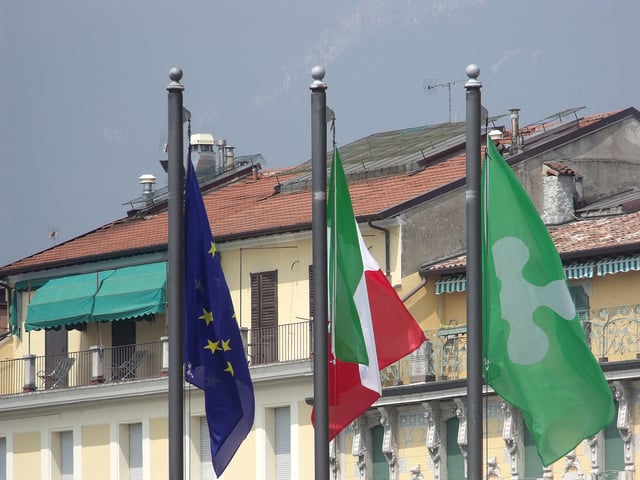 Official data has confirmed flash estimates that projected that inflation in the eurozone during the month of October was just 0.7 percent, Reuters reports. According to data released by Eurostat, the statistics bureau of the European Union, overall inflation in the eurozone was a mere 0.7 percent in October. This is down from September's rate of 1.1 percent, and drastically lower than October 2012′s 2.5 percent rate.
The main driver of the low inflation rates were sinking energy costs. Energy costs dropped by 1.7 percent during the month, with heating oil and fuel for transportation both having a major impact on the index. Telecommunication costs also dropped, dragging the overall rate even lower. Inflation for food, alcohol, and tobacco came in at just below 2 percent, a modest increase, but notably below the rates in previous months as well.
The highest inflation rates in the area, at 2.2 percent, were posted by Estonia and the United Kingdom, while the region's largest economy, Germany, kept inflation rates at above 1 percent. Meanwhile, Greece, Bulgaria, and Cyprus all posted negative inflation rates, with Greece coming in at nearly negative 2 percent. When negative inflation — or deflation — occurs, prices are actually going down. While this may seem to be good news for consumers, it can actually be very bad for a country's economy; when holding onto cash becomes a viable strategy, consumption is discouraged, leading to decreased levels of economic activity.
Fearing such deflationary pressures could become widespread, the European Central Bank decided to cut its primary interest rate from 0.5 percent to 0.25 percent this past week. The move, which was largely unforeseen by economists, shows that the bank is committed to actively fighting back at low inflation rates. The bank's official target for inflation is have a rate of slightly less than 2 percent per year. When rates were hovering between 1 and 1.5 percent, some said that the levels were too low, but there was little danger. However, October's drop to 0.7 percent clearly set alarm bells ringing in the minds of those in charge of the bank's policy.
One concern is that the main areas where prices are dropping are not those that poor or unemployed people can benefit from. In Europe, many people are not dependent on gasoline-powered transport — as least not to the same extent as many in the United States — making it harder to take advantage of a drop in fuel prices. Likewise, telecommunications becoming cheaper does not necessarily help those trying to make ends meet. If inflation rates do begin to rise once more, it will probably be staples such as food that shoot up in cost the most, potentially putting the economically disadvantaged in an even worse spot.
Don't Miss: 10 Quarterbacks With Most Touchdowns: Peyton Manning Watch.