Here Is Why GM Is Shelling Out Big Bucks in China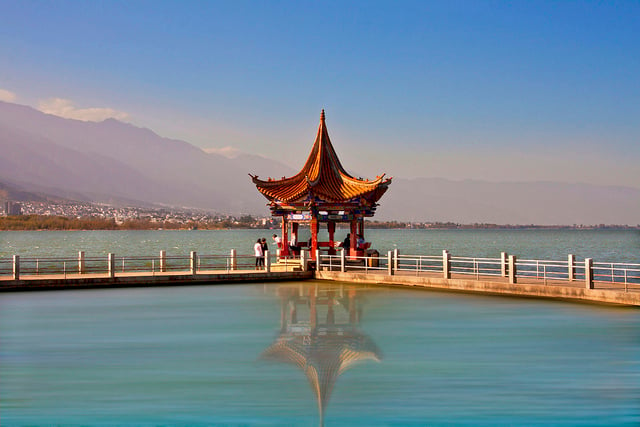 General Motors Co. (NYSE:GM) is planning a push in the Chinese market, possibly aiding the company is its competition with fellow automaker Volkswagen AG (VLKAY.PK). Volkswagen beat out GM in the first three quarters of this year in China, a change from last year when GM had the top sales there — according to Bloomberg.
"It's a brand that has a total history in the country of about seven or eight years, so based on that relatively short time in the marketplace, our brand awareness is good, our product consideration is good. But can it be better? I guess," said Tim Lee, the Chevrolet chairman in China.
GM plans to spend $11 billion in total through 2016 in an effort to bolster their presence in China. This effort will include four new assembly plants — which the automaker estimates will increase the annual capacity to 5 million cars — and the addition of 1,000 dealerships by 2017. This means that by the end of this year, there should be 4,200 dealerships present. Also included in the company's plans is a new Chevy Cruze compact model, slated to come out next year according to Bob Socia, the GM China president.
"We got still a lot of mother brand-building to do for Chevrolet and we will resource that appropriately and get that job done. If there were one thing that I wish we had done different, I wish we had a better offer [of smaller SUV models]," said Chairman Tim Lee. Having a negative impact on sales is the 25 percent customs duty on imported vehicles which makes GM's cars less competitive locally.
According to a recent press release though, Volkswagen is also upping their game in China, with a new factory in the south-east. "This new, state-of-the-art factory is further proof of the Volkswagen Group's comprehensive commitment in China. We are working hard to offer our customers in China the best vehicles and most efficient technologies — engineered and made in China," said Prof. Dr. Martin Winterkorn, the chairman of Volkswagen Aktiengesellschaft.
Don't Miss: 7 Cars That Deliver Cool Under $20K.