Here Is Why Immigration Is Tearing the GOP Apart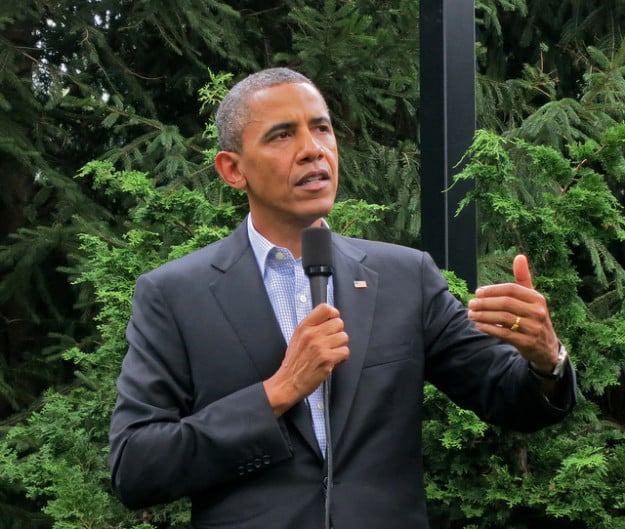 The topic of immigration reform is exploding in Washington at present with an event coming up at Capitol Hill meant to draw attention to just that. Next week there will be a number of Republican executives lobbying against their own party members in Washington — demanding that the four measures presently waiting to be approved by the House Judiciary Committee be passed, according to the New York Times. Sponsors of the protest are to include U.S. Chamber of Commerce, the National Immigration Forum; FWD.us; and the Partnership for a New American Economy — which is run by Mayor Michael R. Bloomberg, Rupert Murdoch, and Bill Marriott Jr..
A key threat in the lobbying effort comes from the executives and donors within the Republican's own party who are saying that they may not offer contributions at the next election for their party members if they don't stop jamming things up in Congress where immigration is concerned.
"I respect people's views and concerns about the fact that we have a situation in the United States where we have millions of undocumented immigrants. But we have what we have. This is October 2013. And the country will be better off it we fix it," said Justin Sayfie — who helped Mitt Romney with raising over $100,000 during his presidential campaign.
Many conservatives in Congress are refusing to listen to the pressure from election contributors and fellow Republicans. Representative Ted Yoho (R-Fla.) is against passing the bills in the House, saying that, "I care about the sovereignty of the United States of America and what it stands for, and not an open-door policy."
We're left in no doubt of course, where President Obama stands on the bills. "We should finish the job of fixing our broken immigration system," said Obama in a weekly address. "There's already a broad coalition across America that's behind this effort, from business leaders to faith leaders to law enforcement. It would grow our economy. It would secure our borders. The Senate has already passed a bill with strong bipartisan support. Now the House should too. The Majority of Americans think this is the right thing to do. It can and should get done by the end of this year."
Unfortunately for those lobbyists, presidential support isn't exactly helping the bills get passed, according to the New York Times. "We have seen the character of the president, and the way that he does business," said Representative Steve King (R-Iowa) as he was defending his choice to oppose measures up for debate.
Don't Miss: What Will This Big Earnings Week Bring?