Here Is Why JPMorgan Is Laying Off Workers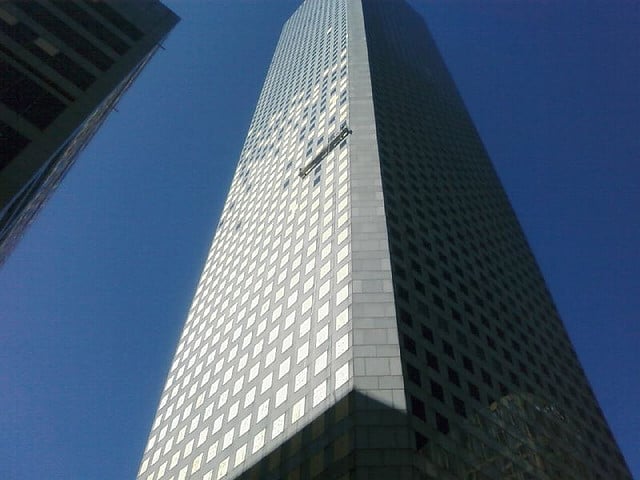 JPMorgan Chase (NYSE:JPM) had announced plans to remove 4,000 jobs from its consumer business unit — but those layoffs are due to happen ahead of schedule, according to Reuters. Way ahead of schedule in fact, according to a bank executive, who announced this Friday that the plan for job layoffs would be moving up 12 months sooner than expected.
Gordon Smith, the chief executive of Chase Consumer & Community Banking unit said that the cut is partially a result of new technology. Mobil deposits, online accounts, and advanced teller machines mean that fewer employees are needed to handle consumer needs, said Smith. His unit employed 156,000 people at the end of September, but says by year-end 11,000 positions will be gone.
With low revenue due to poor interest rates, investors are pressing JPMorgan and banks like it to decrease expenses and employment cuts is one the most convenient moves. According to Reuters, a cut of 3,000 to 4,000 jobs would constitute about 1.5 percent of the company's consumer banking workforce, and is part of a strategy for improving profitability in branches.
Finding ways to enhance investor comfort and company savings is especially important for JPMorgan considering its recent legal problems that are costing it a pretty penny. In the latest discussions with the Department of Justice over a settlement over mortgage bond sales that went bad, the price-tag had hit a steady $13 billion to put the matter to rest. Or at least part of the matter.
Unfortunately for the bank, it is likely that only a portion of that $13 billion with the DoJ can come from a seperate settlement. A $5.1 billion settlement with Fannie Mae and Freddie Mac could partially help pay for the DoJ settlement — but that's presently up for debate. The bank is also facing antitrust regulators who are preparing to fine JPMorgan and five other world banks. The fine would be in regards to rigging Libor, and would likely hit in December — post Euribor penalties announcement. Also looking at fines are Deutsche Bank (NYSE:DB) and HSBC (NYSE:HBC).
Don't Miss: Here Is Why Russia's Economic Future Appears Dim.