Here Is Why Kellogg Co.'s Earnings Brief Lacked Crunch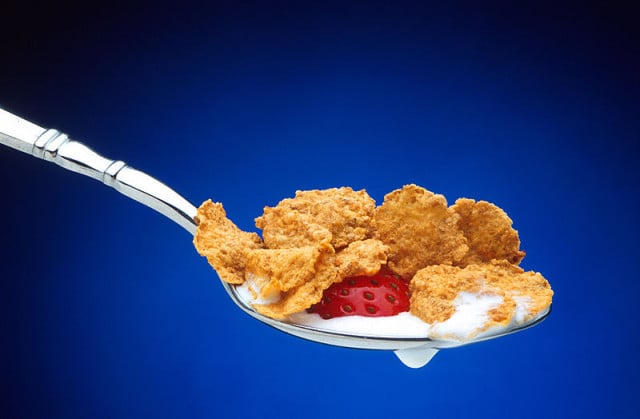 Kellogg Co. (NYSE:K) has been eating its Corn Flakes — though not its Wheaties, that's a General Mills reference — and has mostly lined up with expectations in its third quarter earnings report. According to Globe Newswire, Kellogg Co. third quarter, 2013 net earnings were $326 million, at 90 cents per diluted share, up 1 cent from last year's third quarter. Net sales were reported as the same as last year, at $3.7 billion. On both counts, these results hit fairly close to what analysts had hoped.
The Associated Press reported analyst expectations of 89 cents per share with revenue at about $3.73 billion. Newswire reports that a cash flow of $1,026 million showed an expected year-over-year decrease of $87 million, resulting from the acquisition of Pringles in 2012 and increased capital spending in 2013. "We are excited by the potential and opportunities we see for growth in the categories in which we operate. As a result, we are making the difficult decision necessary to address structural cost-saving opportunities which will enable us to increase investment in our core markets and in opportunities for future growth. These actions will set a foundation for our Sustainable Growth operating principle," said John Bryant, the president and CEO of Kellogg Company.
The breakfast company also announced a new efficiency program, entitled Project K. It spans four years and is meant to increase company savings. "The marketplace is constantly changing and evolving and we must adapt. We remain committed to our core businesses and have great initiatives planned that we believe will drive revenue growth and increasing profitability in the years to come," said Bryant.
According to the Wall Street Journal, a largely flat revenue and net income were expected, and that's basically what they got. The company's purchase of Pringles from Procter & Gamble (NYSE:PG) in 2012 has not done much to aid growth unfortunately, falling 3.2 percent in the second quarter, and their "morning foods" had dropped as well — a major item on investors minds. The flat reports, as expected, of the third quarter reiterate these failings, though overall the company is by no means crashing.
Don't Miss: The 5 Things Holiday Shoppers Plan to Spend the Most On.