Here Is Why Washington Said No to the President's Obamacare Fix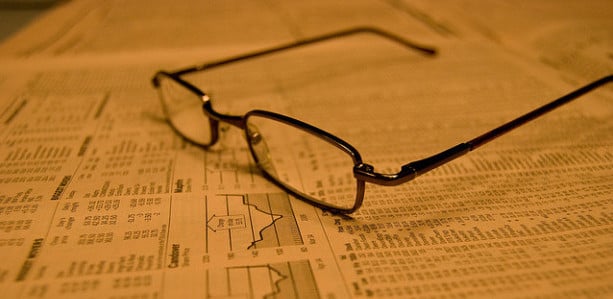 When it became clear that President Barack Obama's often-repeated promise "if you like your current health insurance plan you can keep it" could not be kept, the outrage from individuals whose policies were cancelled by their insurers and the protest from lawmakers in Congress — who saw this development as the latest piece of evidence that the the implementation of the administration's health care reform law was flawed — forced the administration to make a change. However, that change is not going over well with state insurance commissioners.
As originally written, the health care reform law stated that policies in effect as of March 23, 2010 — the day the Affordable Care Act was signed into law — would be "grandfathered," meaning consumers would be allowed to keep those policies even if they do not provide the ten mandatory benefits that all health insurance plans are required by the Affordable Care Act to provide. However, regulations later written by the Department of Health and Human Services narrowed that provision; if any part of a policy was significantly changed since that date — including the deductible, co-pay, or benefits — the policy would not be grandfathered.
The reasoning being that the Affordable Care Act was designed to eliminate "substandard policies that don't provide minimum services," as White House Press Secretary Jay Carney explained after the policy cancellations began to make news. But in an announcement made last Thursday, the president said that both policyholders whose plans had been purchased before the law was signed into law and those whose plans have changed could renew their insurance for another year even if they did not comply with the new consumer protections mandated by the Affordable Care Act.
The problem is that the president's adjustment may not be plausible, as the National Association of Insurance Commissioners warned on Thursday. Jim Donelon, president of the National Association of Insurance Commissioners, expressed concern at the fact that Obama had decided the federal government would employ its "enforcement discretion" to delay the enforcement of the Affordable Care Act's market reforms for current insurance plans.
"This decision continues different rules for different policies and threatens to undermine the new market, and may lead to higher premiums and market disruptions in 2014 and beyond," he said in a statement released Thursday. "In addition, it is unclear how, as a practical matter, the changes proposed today by the President can be put into effect. In many states, cancellation notices have already gone out to policyholders and rates and plans have already been approved for 2014. Changing the rules through administrative action at this late date creates uncertainty and may not address the underlying issues."
Similarly, Mike Kreidler, who has served as insurance commissioner in Washington state since 2000, has rejected that rule change. In a statement made last Thursday — after the president's announcement — he said the administration and health care officials spend three years working to implement the health care reform, with the goal of building "a stable, fair, and competitive individual health insurance market." He acknowledge that many individuals were "upset" by the termination notices they received from their health plans, but he expressed "serious concerns about how President Obama's proposal would be implemented and more significantly, its potential impact on the overall stability of our health insurance market."
Kreidler's opposition to Obama's proposal was rooted in a desire to keep the "consumer protections we have enacted" and to ensure that health insurance costs remain down for all consumers. "We are staying the course," Kreidler said. "We will not be allowing insurance companies to extend their policies. I believe this is in the best interest of the health insurance market in Washington."
The problem with Obama's proposal is that the premiums in the new federally-facilitated and state-run insurance exchanges were calculated based on the assumption that young, healthy, and therefore cheap-to-insure individuals would be moved into the new marketplaces because the cheaper plans they are currently enrolled in would not comply with Obamacare's new requirements.
If those healthier individuals stick with their current plans, the risk pools of the insurance exchanges will be dominated by older, sicker people, who are more like to find more affordable policies through the exchanges. Exchange risk pools must be broad enough to balance out the proportionally higher medical costs of the sicker and older individuals who will likely be among the first to sign up.
Policy prices have already been set for 2014. If current rates are not profitable, insurers could hike premiums the following year, which could cause more people to drop out of the system and a self-feeding cycle of higher premiums and fewer enrollments. Alternatively, insurers could also leave exchanges, decreasing the competition needed to keep policy prices low. Either way, insurance offered on the exchanges could become less affordable, thereby undermining the success of the reform.
According to Kreidler, the state of Washington has estimated that "290,000 people will need to buy new coverage and that at least half of them will qualify for a premium subsidy."
Kreidler expounded on his logic in a Friday morning interview with the Washington Post' Sarah Kliff. While he said he knew the talk in Congress about a similar — yet expanded — remedy for policy cancellation shock was "serious," he did not expect the president to announce his own proposal. "The reason I was in denial [was] I'd looked at it practically as an insurance commissioner," Kreidler said. "How do you implement something after this is already afoot and insurers made all the changes." Already, Washington's state-run exchange is "getting people signed up and the Web site is working."
When asked by Kliff to put aside policy concerns and explain whether it would be logistically possible for those plans that were originally barred from the market to be reintroduced, Kreidler said if that were to occur, insurers would "have a key interest in wanting to re-rate their products." That reality would be "true for any state, red or blue," he said, "they're going to be challenged to implement this without having a significant impact." Washington, where all 290,000 people in the individual insurance market were sent out cancellation or replacement notices, it would be "too late in the game" to implement Obama's proposed change. According to Kreidler, many health insurance plans have said the same thing.
"Health carriers in our state were not excited about prospects of this. And the last thing I wanted to see was the market destabilizing or seeing significant rate increases impacting the number of people signing up for health insurance," Kreidler said. All of those things were going to be compromised. It's brought about a lot of consternation.
As for those people who are "not happy with the fact they received" those cancellation notices, and those people whose replacement plan costs more than the original policy, Kreidler said that, "They need to go look at other plans and what other companies are offering to see if there's a better fit for them." In concluding the interview, he said that while he wished the situation were different, "if you want this law to work — and I do — then this is what we have to do." Meanwhile, on Friday, 39 House Democrats voted across party lines, joining their Republicans colleagues  to pass a proposed fix to the canceled insurance policies.
Follow Meghan on Twitter @MFoley_WSCS
Don't Miss: Will Crowdsourcing Change the Future of Travel Planning? 6 Sites to Watch.