Here's a Closer Look at Day Five of the S&P 500 Rally
The S&P 500 closed today with its fifth consecutive gain (thanks to yesterday's one-basis-point rise). Pre-market futures pointed higher, and a good weekly unemployment report helped ensure a positive start. The index rose at the open and continued to its mid-morning high in the vicinity of 1,590, where it floated until lunch time. The rally resumed for about ninety minutes to its intraday high, up 0.88 percent, shortly after 2 PM. But the trend then shifted, and the index gave up a bit more than half its advance to close with a more modest 0.40 percent gain.
Here is a 15-minute look at the week so far. Tomorrow's big test will be the Advance Estimate of Q1 GDP before the market opens. The consensus among economists is around 3.0 percent, which would be a major improvement over the previous quarter's 0.4 percent. Is this expectation baked into the 500′s current closing price?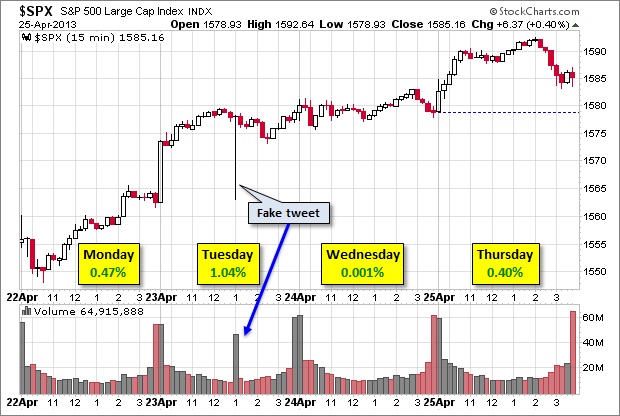 On a daily chart we see that today's volume was again above average.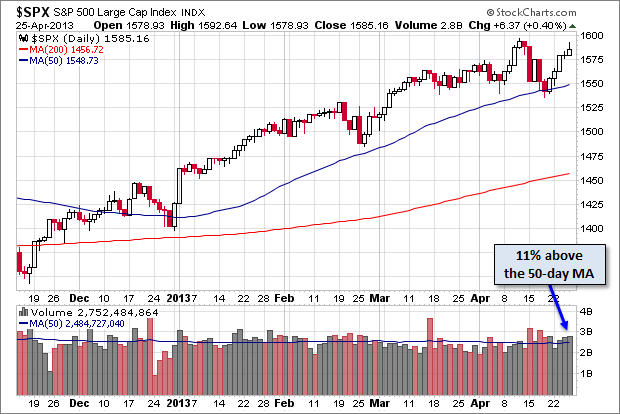 The S&P 500 is now up 11.15 percent for 2013 and 0.51 percent below the all-time closing high of April 11.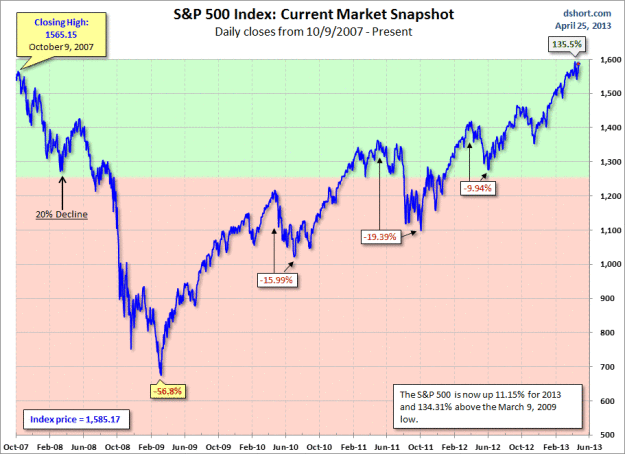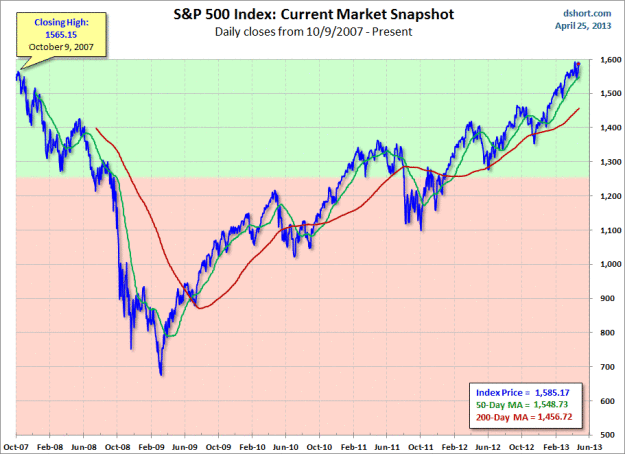 Don't Miss: Low Interest Rates Are Still Juicing the Housing Market.