Here's a Closer Look at the S&P 500′s Brand New All-Time High
The S&P 500 got off to a weak start today. European indexes had paused from rally mode, and shortly after the U.S. markets opened, the Chicago PMI showed a contraction in April, the first since September 2009. The 500 hit its intraday low, off 0.45 percent, about 15 minutes after the PMI report.
NEW! Discover a new stock idea each week for less than the cost of 1 trade. CLICK HERE for your Weekly Stock Cheat Sheets NOW!
But confidence returned with the better-than-expected Consumer Confidence report. The index was back in the green 90 minutes later and traded in a fairly narrow 3-point range during the afternoon. A surge near the bell lifted the index to its high for the day and a closing gain of 0.25 percent. The index finished April with a 1.81-percent advance, its sixth consecutive monthly gain.
Here is a 5-minute look at today: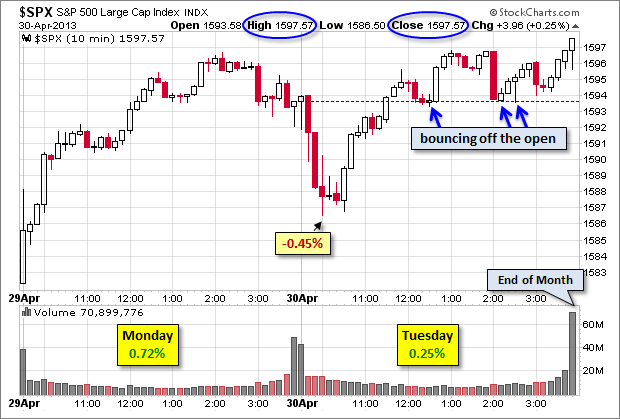 On a daily chart we see that today's all-time high was on slightly higher than average volume, some of which were no doubt month-end trade orders: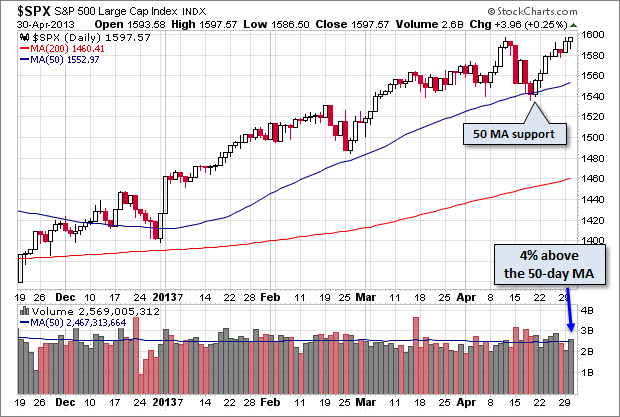 The S&P 500 is now up 12.02 percent for 2013: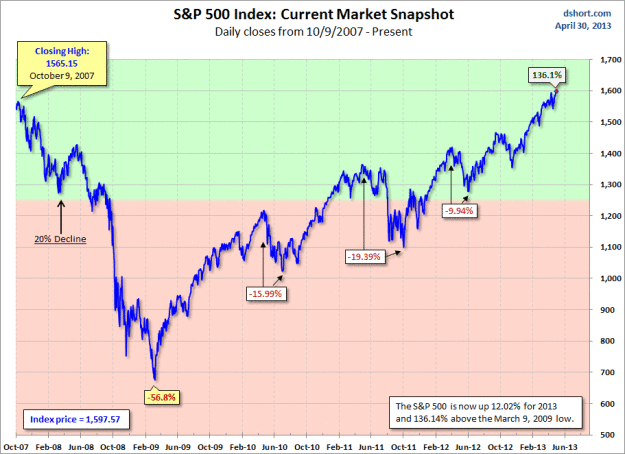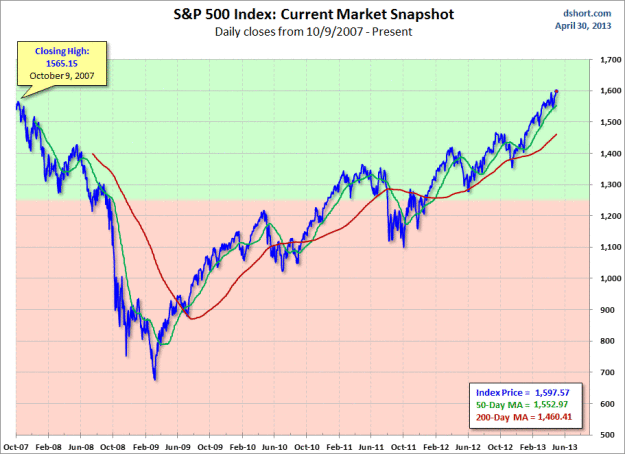 Don't Miss: Should Central Banks Buy Stocks?